Radiodays special podcast from Vienna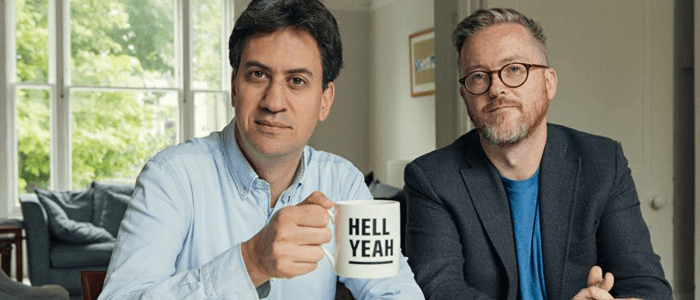 Ed Miliband, Geoff Lloyd, Bob Shennan, Siobhan Kenny, Paul Sylvester and James Cridland join the See Radio Differently Podcast.
The show was live from Radiodays Europe in Vienna, chatting with some of the biggest names in radio and audio at the world's largest radio conference.
Reasons to be cheerful hosts Ed Miliband and Geoff Lloyd spoke about their first holiday together, while Radiocentre CEO Siobhan Kenny and BBC radio head Bob Shennan discussed industry collaboration.
Host George Butler also chatted with Absolute Radio's Paul Sylvester, who broke down his plans for the station and discussed the exciting changes coming to breakfast. Plus radio journalist James Cridland looks into audio's future.
Hear the episode below, or subscribe on Apple Podcasts here.