Radiocentre's Matt Payton picks up additional European role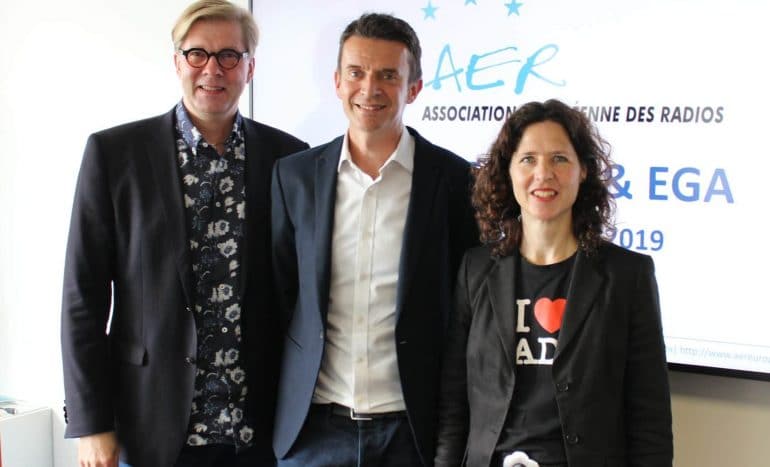 The Association of European Radio (AER) has appointed Matt Payton, Radiocentre's Director of External Affairs, to the non-executive role of Secretary General.
AER represents the interests of commercial radio across Europe, with members including Radiocentre in the UK.
Alongside his current role at Radiocentre, Matt will take on the position of Secretary General on a non-executive basis from this month (June 2019), following the departure of Julia Maier-Hauff of VAUNET, the industry body for commercial media in Germany.
As Secretary General, he will help guide the lobbying and public affairs work of AER and work alongside Association Manager Francesca Fabbri and President Stefan Möller on policy and communications.
Matt Payton said:

"It's a real honour to take on this role, particularly at a time of such enormous change for radio across Europe. Whatever happens with Brexit in future, it is going to remain crucial to be able to work together with our colleagues in other countries, as we continue to face many similar challenges and opportunities. I'm especially grateful to Julia, who has been instrumental in helping to build the reputation and effectiveness of AER to this point."
Stefan Möller commented:
"On behalf of AER, I would like to congratulate Matt on this new role. I look forward to working alongside him as the media landscape of Europe continues to evolve. Thank you also to Julia for your professionalism and tireless work over the last eight years. We are all grateful for everything you have done to promote the value of commercial radio to EU institutions."