Radiocentre shoots new set of lifestyle images to reflect vibrant modern listening habits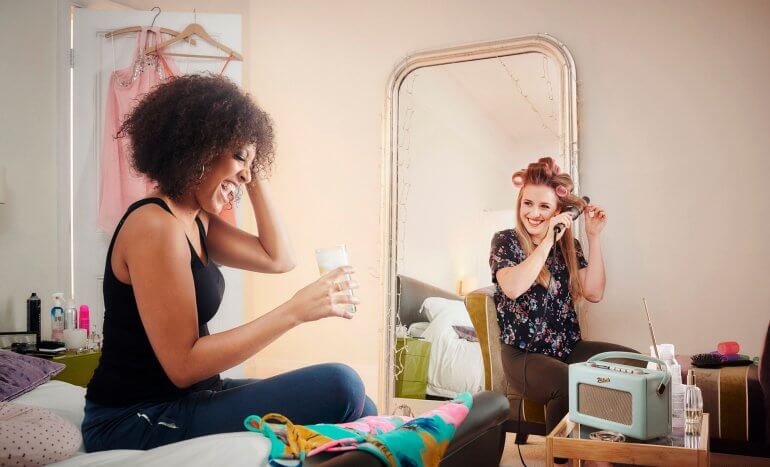 Radiocentre has commissioned an additional set of new lifestyle images to authentically reflect modern radio listening – portraying a broader range of people in different scenarios to represent the diversity of today's radio audience.
The industry body for commercial radio previously released a bank of free to use images in 2017 in acknowledgement of the struggle by the media to find interesting images to accompany stories about radio – and especially radio advertising. The default is often to use old-fashioned radios or photos of people excitedly clutching their headphones – but neither of these are accurate reflections of how the medium is usually consumed. The photos aim to show that radio is an immersive experience, usually listened to while doing something else. This gives it a unique emotional resonance and presents a great opportunity for advertisers.
The new images, shot by photographer Matthew Joseph, show a new group of people listening to radio while getting ready for a night out, playing videogames, doing the school run and exercising. They are also available for agencies for presentations.
Lucy Barrett, Client Director at Radiocentre, said:
"It's great to see our images from last year already in use by so many different organisations and media outlets, and these new additional photos capture a more varied group of modern radio fans. These fresh new images are free and available for anybody to use, so please, there's really no excuse for the outdated retro-kitsch imagery we often see used in the media to illustrate stories about radio."
The images are available to view and download here. If you have any questions about usage, please contact george.butler@radiocentre.org