Radiocentre scoops Campaign Media Award for Radio Planning Optimiser
|
INDUSTRY NEWS RADIOCENTRE NEWS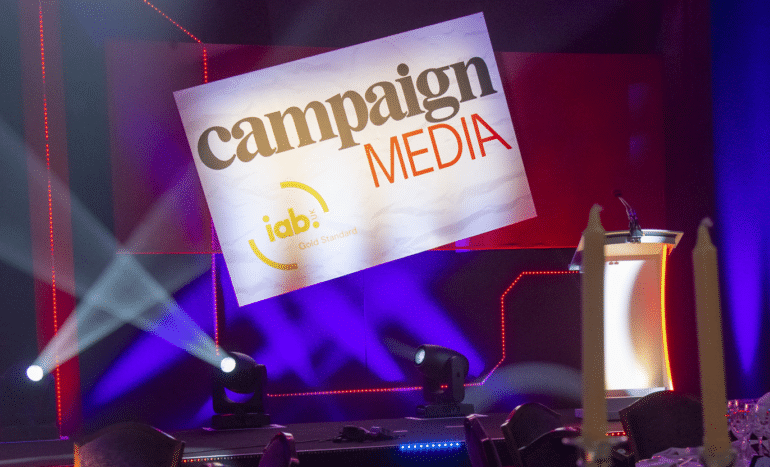 Winners of The Campaign Media Awards 2023 were revealed last week at a glittering ceremony in London and we are delighted that Radiocentre's newest tool, Radio Planning Optimiser, won in the "Product Innovation – Media Owner" category.
The news follows last month's success at the Mediatel Media Research Awards 2023, where Radio Planning Optimiser was crowned "Best Custom Media Research Project (Trade Body)".
The Campaign Media Awards, chaired this year by Hamish Nicklin (chief executive of media at Dentsu UK & Ireland), celebrate the ideas, innovation, and strategic thinking that are changing media. In this context, the judges highlighted how Radio Planning Optimiser has revealed a strategic need for change in radio planning practices by demonstrating that exclusive focus on frequency undermines the effectiveness of radio advertising for advertisers.
Launched in August 2022, Radio Planning Optimiser provides all agencies and advertisers with free and equal access to data designed to help them break free from the frequency rules of thumb that have dogged radio (and undermined its effectiveness) for more than 30 years, and bolster their understanding of the true drivers of successful radio planning.
The tool is built on a meta-analysis of effectiveness results from more than 450 in-market radio campaigns measured between 2008 and 2022 as part of Radiocentre's ongoing Radiogauge study. As such, the tool provides planners with access to the biggest and most comprehensive radio advertising effectiveness dataset in the world – with findings derived from an aggregate sample of more than 360,000 survey respondents measured across over 450 individual radio campaigns.
Planning Director at Radiocentre, Mark Barber, said:
"We're very proud that Radiocentre's Radio Planning Optimiser has been recognised with another prestigious industry award. Beyond acknowledging the specific qualities of the tool, this award also highlights the value of commercial radio's long-term investment in advertising effectiveness research – helping advertisers and agencies maximise the returns from their investment in radio advertising.

To be truly successful, Radio Planning Optimiser needs to be used by anyone planning a radio campaign. As such, award wins like this play a crucial role in raising awareness of the tool and reinforcing the credibility of the outputs – hopefully encouraging more planners to explore and benefit from the data, leading to more effective campaigns for their clients."
Find out more about the winners here.