Radiocentre pledges support to Local Radio Day in its third year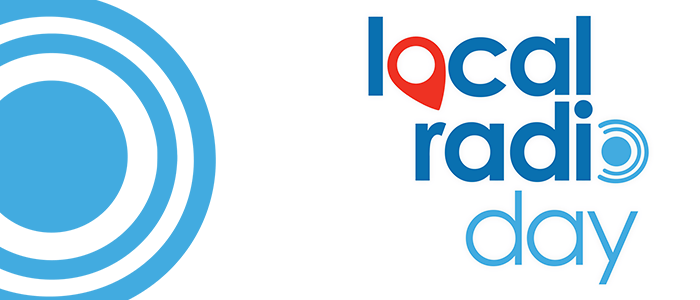 Radiocentre is backing Local Radio Day on Friday 25 May, which is now in its third year and includes a variety of commercial radio stations as well as all BBC Local Radio stations for the first time.
Local Radio Day was established in 2016 as a platform for championing local stations from across the industry, allowing them to come together and celebrate local radio and the engagement it has with the people and communities in the areas it broadcasts to.
Radiocentre CEO Siobhan Kenny said: "We are proud to support this great initiative –Local Radio Day is garnering more and more support with each year, and having all 39 BBC Local Radio stations on board for the first time is a real vote of confidence. Local radio news often provides a service that isn't found elsewhere, and so Local Radio Day is the perfect opportunity to come together as an industry and celebrate this."
According to Radiocentre's Breaking News study, which explores commercial radio listeners' views on news and trust, radio is the most popular medium for news updates during emergencies, with 60% turning to radio.
Radiocentre CEO Siobhan Kenny said: "When it comes to trust, radio knocks all other media out of the park, and local radio is particularly well-regarded when it comes to accurate information in times of national emergency. Take the Beast from the East snowstorm, during which stations reported record-breaking numbers of listeners turning to them to get the latest updates.  In these circumstances local radio stations go above and beyond to ensure listeners are both informed and entertained during an otherwise dire situation."
Specific examples of local stations going the extra mile to provide a great service to their listeners during the Beast from the East storm in February 2018, include:
In Wales at Nation Broadcasting, local presenters Lee Jukes and Mark Powell slept at the station rather than risk missing their shows and let their listeners down.
Reporters from Heart, Capital and Radio Clyde camped out in hotels to be on hand with rolling bulletins, providing a lifeline to those stranded on blocked roads.
Lincs FM ran live 24 hours a day, with staff walking up to 6 miles through the snow to get to work.
Touch FM extended their local coverage into the weekend in order to cover cancelled events, travel disruption and stories of local heroes.
In addition to news updates, KMFM provided some frozen related twitter relief with a parody video.