Radiocentre pays tribute to Douglas McArthur, founder of the RAB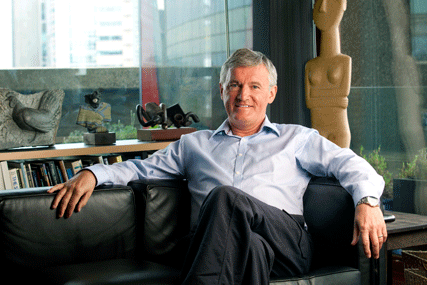 All of us at Radiocentre were saddened to hear that Douglas McArthur, founder of the Radio Advertising Bureau (RAB) and a fantastic champion of the medium, has sadly passed away, following a fight with cancer over the last year and a half.
Commercial radio had a wealth of untapped potential when Douglas launched our forerunner, the RAB, in 1992. Recognising that perceptions of commercial radio were lagging far behind reality – and that the reality was actually very positive – Douglas proposed the idea of a marketing body focused on educating customers about what the medium was really like, underpinned by robust research.
Fiercely determined to overcome inertia, he always lived up to the "Have a plan and execute it violently" mantra of his namesake General Douglas MacArthur, investing energy and momentum behind bold new ideas to drive reconsideration of the medium.
The approach was a clear success – in under a decade following the launch of the RAB, media spend on radio grew by almost 280%.
Douglas was awarded the OBE in 2001 for his services to commercial radio, and as the first modern media marketing body, the RAB became the model for others to emulate. Douglas not only laid many of the foundations which underpin current commercial radio success, but also helped many others in media.
After leaving the RAB in 2006, Douglas ran his own planning consultancy and was Chair of UKOM, which sets the industry standard for online audience measurement, from 2009 until earlier this year.