Radiocentre bids farewell to Hancock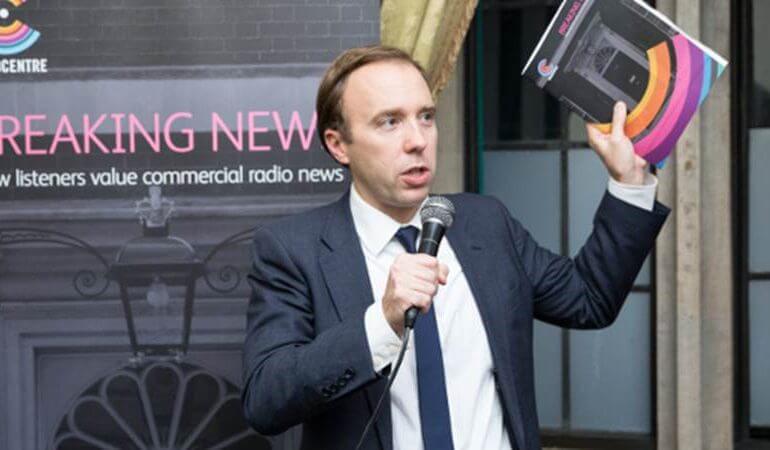 Siobhan Kenny, Chief Executive at Radiocentre, has thanked departing Secretary of State Matt Hancock for his hard work during his tenure at DCMS. Kenny also welcomed the arrival of Jeremy Wright, the new Secretary of State for Digital, Culture, Media & Sport, and is now looking forward to working with him in this crucial role.
As the Minster of State for Digital, and latterly DCMS Secretary of State, Hancock has been an important champion of the radio industry. As well as driving forward proposals for commercial radio deregulation, Hancock helped highlight the pivotal role that trust plays in news by launching Radiocentre's Breaking News report.
Siobhan said: "Matt has been a huge supporter of our sector. As a former radio presenter in his student days Matt liked to emphasise how much radio meant to him personally. This special bond really came through and during his time at DCMS we've really appreciated his continued enthusiasm, particularly in pushing forward on commercial radio deregulation. I wish him every success as he heads to the Department for Health & Social Care."
She added: "We look forward to working with Jeremy Wright as he takes up his new role. DCMS is a special Government department and I am sure that Jeremy will enjoy working with the amazing stakeholders within this amazing industry."