Industry News
27 September 2022
Radio, the sound of positivity in all our lives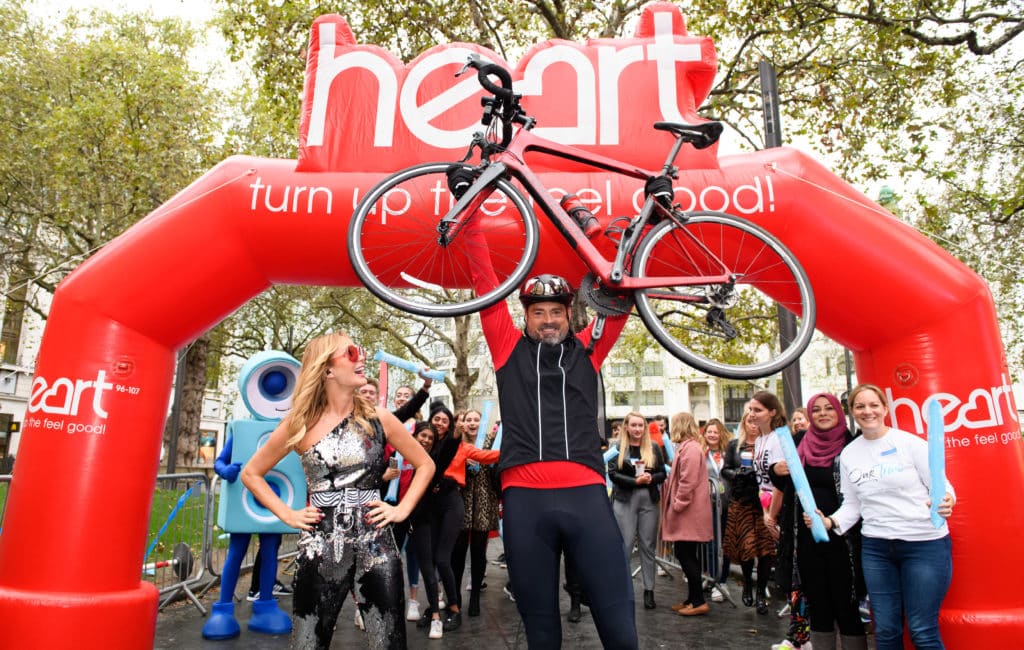 Whether it's raising money to support the most important and urgent charity campaigns, celebrating inclusivity, keeping us company or providing a trusted space for brands to advertise radio continues to be the sound of positivity for millions of listeners across the UK. 
Have a listen to what some people from across the industry have been saying about the power and impact of radio.
Charity:
Commercial radio raises over £30 million a year for charity and regularly shines a spotlight on small and large charities a like. Several stations even have their own charities, such as Global's Make Some Noise, which supports hundreds of small charities, and Bauer's Cash For Kids, which helps children across the UK.
Heart's Jamie Theakston said "Since 2014 Make Some has raised over £25million to help improve lives through small charities and communities across the UK and it just shows the power of radio and that special relationship with our listeners".
Radio also unites to support important causes, for example, the cross-industry partnership that commercial radio has with the Disasters Emergency Committee (DEC).
Saleh Sayeed, their CEO said "Radio helps us reach huge audiences helping us raise millions of pounds which in turn helps us save and protect lives.  We could not do this without the power of radio and the generosity of listeners"
Radio supports local communities, represents the nation and offers a safe space for advertisers. It's the Sound of Positivity.
@Jordan_Lee, @AlexDaviesJones, @DavidLloydRADIO, @SamAustin84, @Goodstuffers pic.twitter.com/2CRUewTSqI

— Radiocentre (@Radiocentre) September 20, 2022
Inclusivity/sense of community:
Radio brings communities together, whether that is based on location, languages or lifestyles.  A stations unique relationship with its listeners means it's able to positively entertain, inform and inspire communities across the UK.
Raj Baddhan from Lyca Media said "We're making sure they [our listeners] have access to the information and education that they probably can't get access to in their own languages".
Jordan Lee from Hits Radio Pride said "We know how to talk about the big issues in our community".
Keeping us company:
Commercial radio listening is growing with more services and greater availability across digital platforms than ever before. At the same time, it's becoming clear that radio is increasingly being used to meet a new need state – as a means of keeping people company caused by changing living arrangements and the growth in working from home.
Listener Myah Banton said "When I'm listening to the radio I feel connected to presenters and people that are like me.  I become part of their lives and they become part of mine….radio is there for me throughout the day"
Radio is the Sound of Positivity for so many different reasons, from raising millions for charity to entertaining the nation.

Here's @JamieTheakston, @salehsaeed (@decappeal), @ad_association, @Lynneontheradio and more to tell us all. pic.twitter.com/rZPTWQ8UC0

— Radiocentre (@Radiocentre) September 20, 2022
Brand safety:
When it comes to advertising, there is a lot of debate around the importance of building brand trust – an area in which radio has clear strengths. IPA Touchpoints now includes a measure of the extent to which advertising is trusted by each medium's audience. The data for "I trust the advertising… (in this medium)" reveals that trust in radio advertising is higher than other media when measured in this way. 
Radiocentre's Al Damon said "The Radiocentre Clearance team help make sure ads are legal, decent, honest and truthful and this is really important because it helps them ensure that their customers have a really high level of trust in their brands".
There's a station for everyone, it's a trusted and safe space for audiences and it provides opportunities for local music. Radio is the Sound of Positivity.@MissGAtkinson, @RajBaddhan, @BexLindsay, @thisisalexjames pic.twitter.com/5AgvB8eeXS

— Radiocentre (@Radiocentre) September 27, 2022
Goodstuff's Sam Austin said "In a time when brand safety is high up the agenda, its reassuring for advertisers to know that they can position their ads onto radio in that brand safe environment.  But no only that, we know that by adding radio to the marketing mix we can improve the effectivesness and output of their campaigns and drive significant ROI".