Radio is the perfect Number 10: The Three Lions assist machine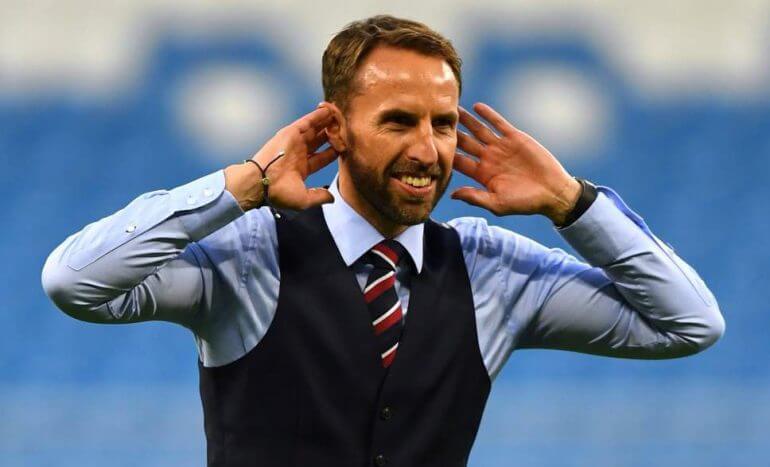 England's fine form in Russia has undoubtedly lifted the mood of the nation. As we cheer the players on in the searing heat, we've never felt more connected to the national team. Nothing taps into the spirit of the nation quite like a world cup… Well, except for radio.
With the doors wide open on Saturday morning as England was getting ready for its first quarter final in twelve years, Frank Skinner was live on Absolute Radio blasting out the football tunes and even dancing along to his own iconic hit.
Flick the station over and Talk Sport, 5Live and Love Sport are all chatting their way through the build-up, hours before the TV studio lights are even turned on. Whether you wanted to sing and dance, or listen and analyse, there was an option for all.
Even 24 hours after the final whistle it was radio carrying the wave of positivity created by Gareth and his waistcoat; broadcasting the UK's Big Top40 number one – a 22 year old song by Baddiel, Skinner and the Lightning Seeds. What radio does so well is simply knowing what listeners want. Three Lions is the song of the summer, it's blaring out the length and breadth of the UK, and not just online in a dizzying array of hilarious memes, turn on the radio today and you'll hear stations reflect the joy of England fans everywhere. Never mind God Save The Queen – right now, the unofficial national anthem is Three Lions. Whatever the result on Wednesday, the royalties cheque is coming home for David and Frank.
The last week has epitomised what only radio can do: connect in the moment with whatever is going on, at lightning-speed.
No other medium is as dynamic. Just look at Absolute Radio in the hours leading up to kick off on Saturday, their station description on digital radio's and cars across the UK simply read "It's coming home", just days after turning round their "perfect World Cup playlist" – it had started as an idea they had at 8am the morning after the Columbia win, and it was on air by 11am.
Through the drop of a track a station can connect with its listener quicker and more profoundly than any other medium. From Skinner getting England ready for the big match to Capital continuing the wave of joy by playing his song. Here's hoping that radio can continue to react and connect with our Russian summer of joy for another week yet