Radio industry tackles over-lengthy advertising terms & conditions
|
RADIOCENTRE NEWS Press Releases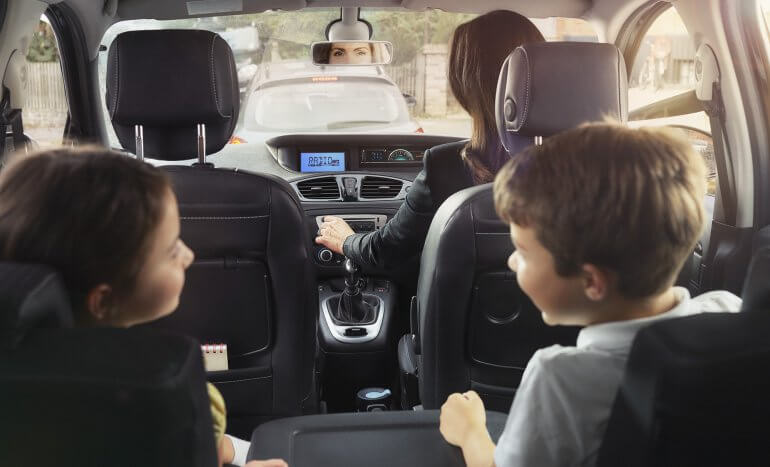 The UK commercial radio industry is tackling lengthy terms and conditions at the end of radio advertising, which make it harder for consumers to absorb and recall information.
Radiocentre, the industry body for commercial radio, has published new Financial Conduct Authority (FCA) Confirmed Industry Guidance to help advertisers execute more concise terms and conditions in radio adverts while complying with regulatory obligations. Focussed on one of the most complex sectors, car finance, and the radio advertising carrying over-lengthy financial terms and conditions, this guidance will benefit consumers, listeners and advertisers alike.
The guidance forms part of a wider campaign by the industry in both the UK and Europe. Under the new guidance, Ts&Cs will still be carried but they will be shorter and more concise, meaning the average listener is more likely to take them in.
Examples of Ts&Cs that are not always required, but often used, include phrases like "subject to status", "over 18s only" and "you will not own the vehicle".
Research demonstrates that the inclusion of the lengthy information reduces the effectiveness of Ts&Cs – only 4% of listeners say they can recall any salient facts, as listener attention plummets when they are broadcast. The same research shows long and complicated information often diminishes listener trust in radio advertising. Many listeners wrongly believe Ts&Cs are there to protect the advertiser or the media brand, rather than the consumer.
The motor sector is one of the biggest radio spenders (spending £106m in 2019), but often faces the biggest hurdles when it comes to releasing ads with Ts&Cs that are easy to understand and aren't longer than the original creative segment. Radiocentre says some advertisers are put off using radio because they often believe more Ts&Cs are needed than is actually the case under FCA regulation.
In general Ts&Cs are estimated to cost industry £120 million a year through a combination of lost revenue, airtime costs and reduced return on investment.
Financial promotions, whether on the radio or any other medium, influence consumers at the start of their decision-making journey, which is why brands must provide accurate and balanced information that can be easily understood and recalled by the consumer.
Paul Philpott, President & CEO of Kia Motors (UK), said his company welcomed the move and added: "I believe the motor industry will welcome this new FCA approved guidance as they will allow us to streamline the terms and conditions we need to quote when we advertise on radio."
The new guidance is also welcomed by advertising agencies. Trevor Robinson OBE, Executive Creative Director and Founder of Quiet Storm added: "I've always felt that radio is an underutilised medium and the Ts&Cs have been a large part of the problem. Hopefully this change will give more space for creative work to shine through and enhance the credibility of radio ads."
Siobhan Kenny, Radiocentre CEO, said: "Shorter, punchier terms and conditions are proven to be more effective as there is a greater chance listeners will recall the relevant and most important details at the right time. This new guidance will help advertisers get their message across in a way that is clear, fair and not misleading and will simultaneously relieve the nations' ears by improving the radio listening experience. The UK wants to lead the way in the best consumer protection on the radio and we hope this will usher in a new era of more comprehensible Ts&Cs."
Dee Ford, Group Managing Director, Radio at Bauer said: "This is fantastic news. Bauer's radio customers and our listeners want to hear less indecipherable terms and conditions and these new guidelines will go a long way to making that happen."
Radiocentre will be hosting workshops and seminars to introduce the guidance to in-house legal teams, who steer the Ts&Cs in advertising.