Radio boosts brand growth, our new research reveals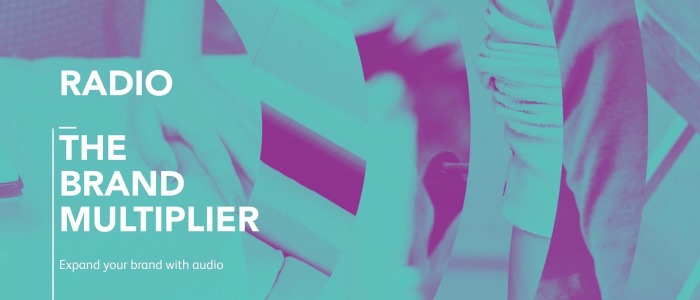 Radiocentre has launched new research demonstrating how radio can improve the cost-effectiveness of brand campaigns by over 20%.
Radio: The Brand Multiplier, conducted by independent research agency Differentology, reviewed radio's effect on six FMCG brands amongst a sample of 3,600 respondents and provides compelling evidence of radio's ability to drive strategic brand growth.
The Brand Multiplier builds on the framework established by the work of Australian academic Professor Byron Sharp in 'How Brands Grow' parts 1 and 2 and includes practical tips for advertisers looking to bolster brand growth by using radio alongside TV. Sharp's template for marketing success is followed by many of the biggest advertisers in the world.
According to Professor Sharp, who based his theory on decades of research, brands that spring easily to mind largely determine what we buy. Radiocentre's research reveals how radio advertising expands a brand's network of mental associations and increases share of mind for a brand, significantly increasing the effect of brand communication over TV alone.
The research also highlights how brands achieve the best results through using multiple radio executions and distinctive audio assets.
Mark Barber, Radiocentre's Planning Director says: "For many years we've been promoting radio's suitability for brand-building campaigns and this study is the final piece of the jigsaw, providing robust evidence of radio's effect on brand metrics to support the theory. I hope the findings and the practical guidance it provides gives more advertisers the confidence to fully exploit radio's brand building capabilities."
Find the full research at www.radiocentre.org/brand
At the launch of Radio: the Brand Multiplier, Clare Bowen caught up with Les Binet of Adam&EveDDB, The Godfather of advertising effectiveness, to discuss radio's resilience, its reach and how it can expand your brand.
Listen to Clare's podcast here.