Radio Bites: The platform for your (excess) voice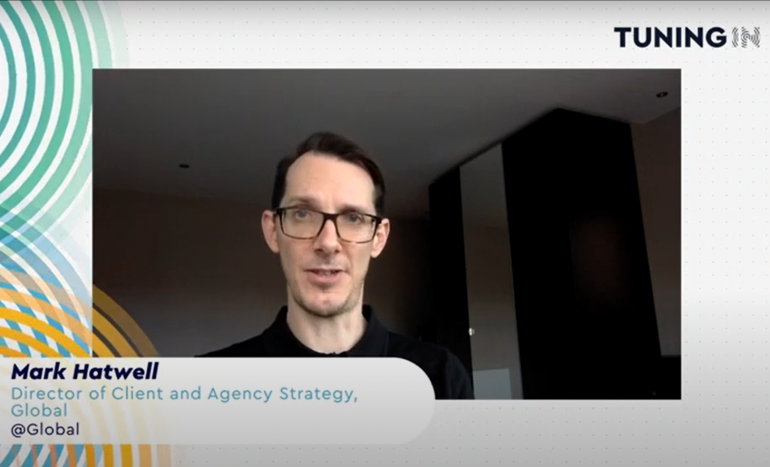 Radio is a powerful yet often underexploited platform for advertisers. During these unprecedented times, our Radio Bites series will give compelling reasons for brands to continue to be heard on the airwaves and why consumers will be listening.
During last week's Tuning In Livestream, Mark Hatwell, Director of Client and Agency Strategy at Global, explored the potential for advertisers to benefit by growing their "excess share of voice" (or eSOV) during the coronavirus crisis.
His case for eSOV noted how advertisers can secure "an advantage through smart planning" by selecting radio as part of any continued investment in advertising because it offers brands the benefits of huge reach, cost-efficient targeting, and uniquely exciting, empathetic creative effects.
To underline this, Mark highlighted the IPA Databank analysis conducted by Les Binet for Radiocentre which found that campaigns with radio grow market share four times more efficiently than campaigns without it.
And he outlined how all kinds of brands should be aiming to maximise eSOV at the moment, even if they're experiencing supply or demand issues. "Radio can build eSOV in this crisis – whatever your brand situation," was his concluding message.
You can now catch up on all the sessions from the morning here:
https://www.youtube.com/watch?v=9MZY5JTc1z8