Radio Bite: Building Shelf Awareness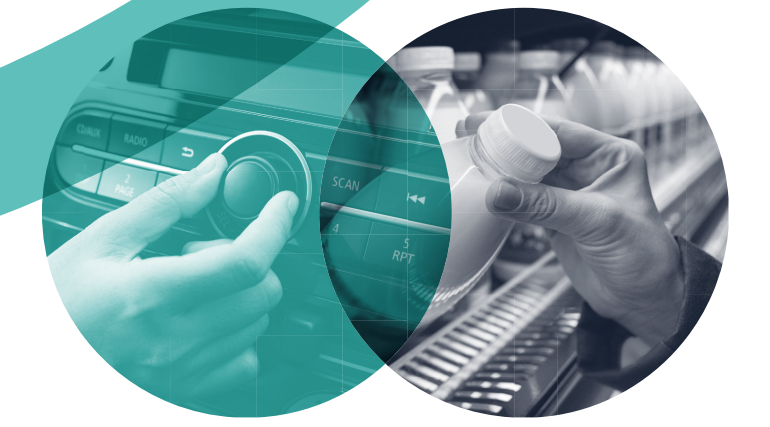 Radio is a powerful and often underutilised platform for advertisers. During these unprecedented times, our Radio Bites series will give compelling reasons for brands to continue to be heard on the airwaves and why consumers will be listening.
Our latest report, Building Shelf Awareness, builds on the fact that live radio reaches 38% of people travelling by car to buy groceries (13 times more than the reach of next largest editorial media), according to IPA Touchpoints. That means there's a huge opportunity for FMCG brands to exert last-minute influence on shoppers' decisions.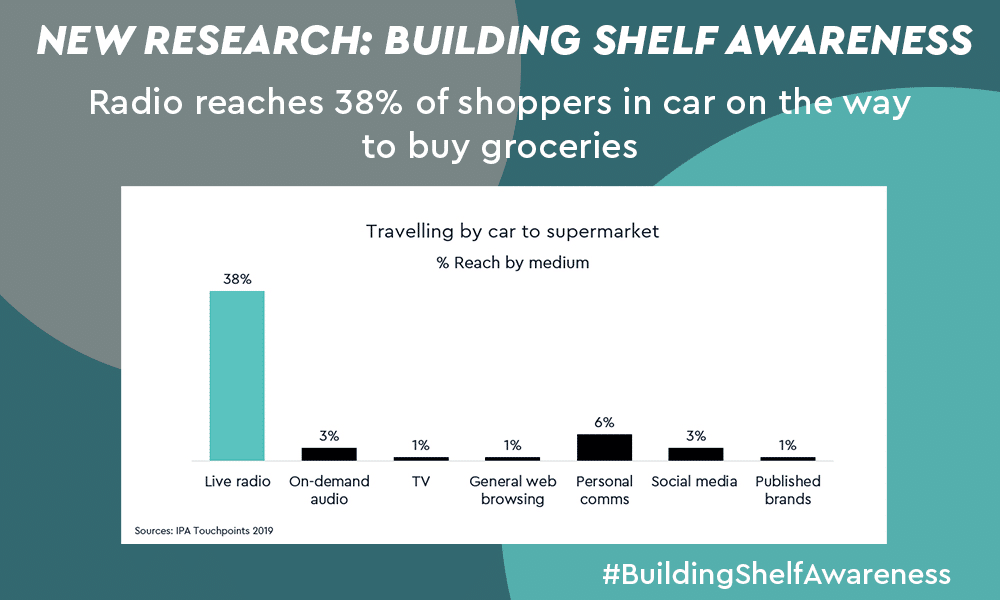 Conducted by Shoppercentric, the new research reveals that FMCG radio ads heard in this way, at a highly relevant time that also happens to be 'last-minute', increase brand visibility on shelf by 11%.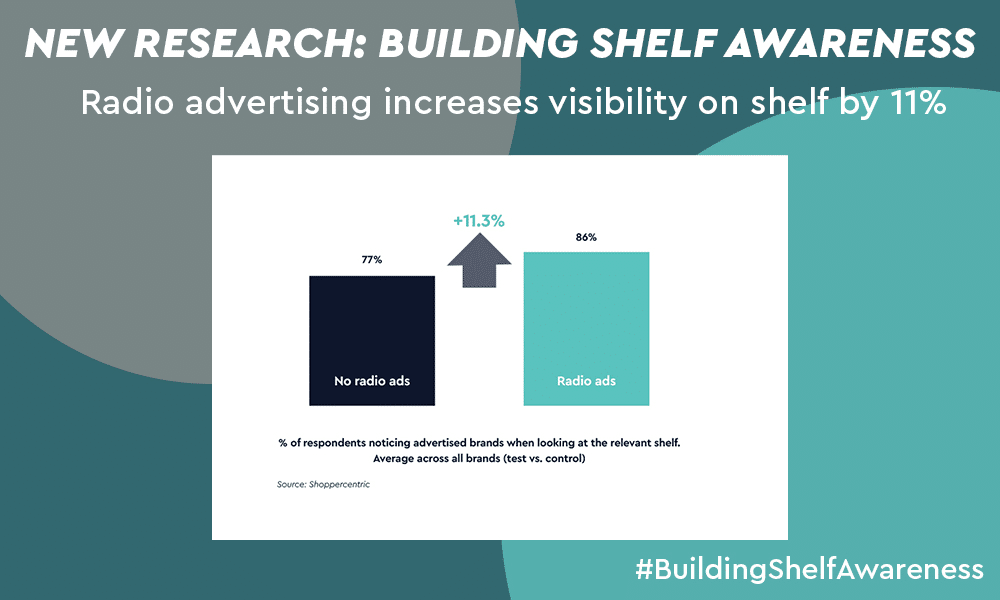 The advertising also has a significant impact on buying behaviour: both reinforcing brand loyalty, evidenced by a 30% increase in purchase among buyers who usually buy the brand, and encouraging brand switching, with purchase intent among people who don't usually buy the brand increasing by 39%.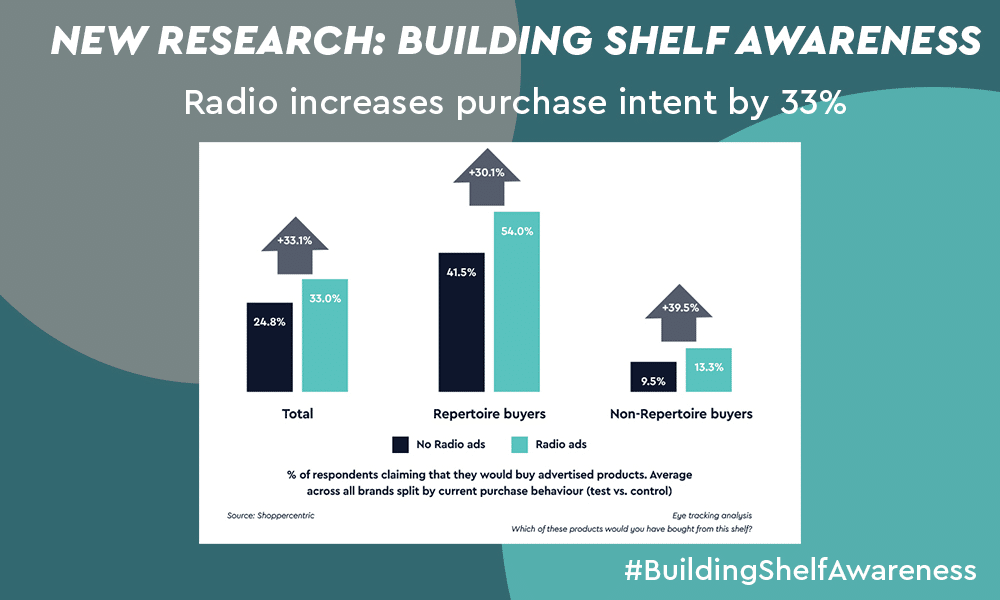 Find out more, including how ad creativity is an important factor in driving results, by downloading the full report now.