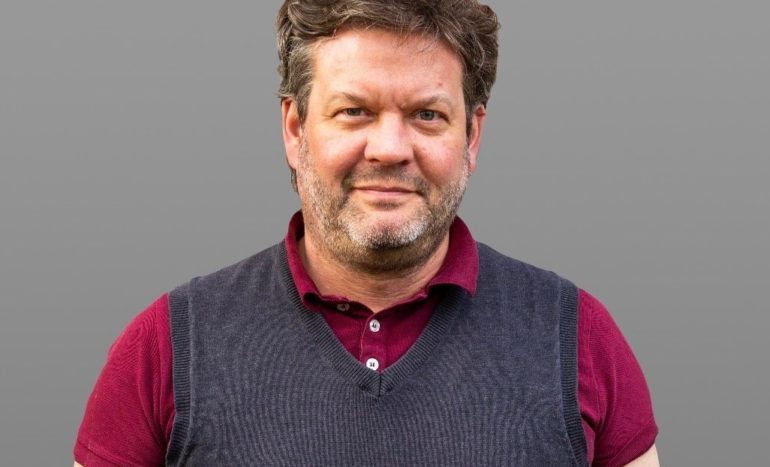 Ian Moss has been appointed as the new CEO of Radiocentre, the industry body for commercial radio.
He succeeds Siobhan Kenny who announced her departure from Radiocentre after seven years as CEO in December 2020.  She steps down at the end of June 2021.
Ian is currently Chief Executive of STM – the international association representing academic and professional publishers – and brings experience of politics, Government and the commercial world.  In his current role, representing more than 140 publishers worldwide, he is at the sharp end of businesses facing disintermediation through digital disruption. 
Previously, he was Director of Policy and Public Affairs for the BPI, representing the recorded music industry, and for many years was a civil servant, including a long period of working on economic, regulatory and competition policy, including broadcasting and spectrum, the 2003 Communications Act and the formation of Ofcom, first in Oftel, then in the Treasury. He has also worked in Parliament, including a stint in Tony Blair's office during the 1997 election.
As Radiocentre CEO he will lead the industry body and define its priorities in a post-Covid world, overseeing joint marketing and research activities with advertisers as well as all policy, regulation, and clearance functions. He will assume the role later in the year.
Announcing the appointment, Howell James CBE, Radiocentre Chair said: "Given the ever changing business and regulatory environment in which commercial radio operates, Ian is a tremendous appointment with his unique mix of highly relevant experiences. I'm delighted to welcome him to Radiocentre. Bidding farewell to Siobhan is hard – her vitality and passion has transformed Radiocentre over the last seven years.  Her many friends in the radio sector will miss her at Radiocentre but know she will always be a vocal champion for us and for radio stations across the UK, small and large."
Stephen Miron, Group CEO, Global Media and Entertainment said: "It was always going to be a challenge to find someone to build on the excellent work that Siobhan Kenny has performed over the last 7 years, which is why we are absolutely delighted that Ian Moss has agreed to join the Radiocentre as our new CEO. "
Dee Ford CBE, Group Managing Director, Bauer Media said: "Radio is going from strength to strength and Radiocentre is a hugely successful partnership for UK Commercial Radio. Siobhan's 7-year legacy is woven into every value-creating relationship enjoyed by our industry, from customers to Government and all points in between. Ian will lead the Radiocentre's highly respected team and bring with him new ideas, passion and the energy to keep things moving at pace."
Ian Moss said: "I've loved radio and music all my life. As a schoolboy I'd go in the evening to help at Signal Radio – my local commercial radio station in Stoke and I always dreamed of working for the sector. I hope my experience will help create a bright and successful future for what is a fantastically popular and enduring medium. I'm lucky to have a great predecessor in Siobhan and I wish her every success in the future. She leaves Radiocentre in great shape for the challenges and opportunities ahead."