MPs rally in support of radio's future at Westminster event
|
INDUSTRY NEWS RADIOCENTRE NEWS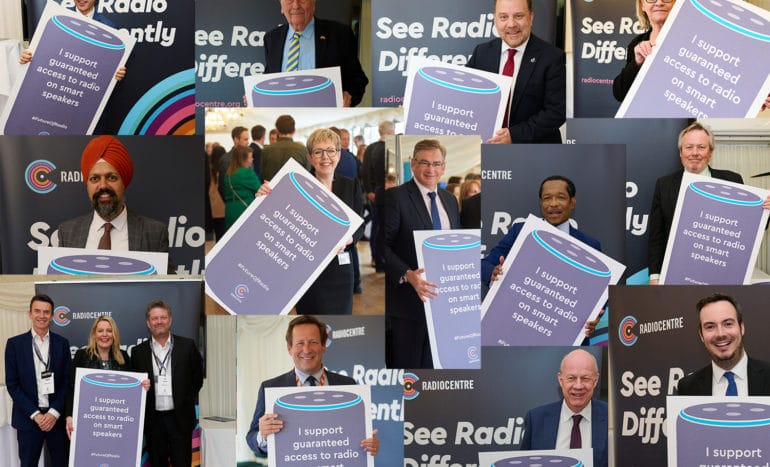 As the Government was putting the finishing touches to the Broadcasting White Paper this week, representatives from the radio industry gathered at the House of Commons with the All-Party Parliamentary Group (APPG) on Commercial Radio, to celebrate the work of commercial radio news teams from across the country. This cross-party group of MPs and Peers is a crucial link between Westminster and commercial radio in the UK.
Organised by commercial radio's industry body Radiocentre, the event heard from APPG Chair Andy Carter MP, Radiocentre's chief executive Ian Moss and client director Lucy Barrett, and from LBC News presenter Martin Stanford.
A leak from the Broadcasting White Paper raised concerns among some of the audience as it suggested that the Government was planning a U-turn on plans to protect the presence of radio stations on smart speakers such as Amazon Alexa and Google Home. 
Radiocentre's Ian Moss told the meeting that excerpts from the White Paper suggested that the coming Media Bill would "support TV but will not help to continue what is a Golden Age of radio." He said: "Smart speakers have added another gateway to our broadcast streams and there are great benefits to this technology. But the rules need to be fair to ensure our broadcasts are heard. This is the only major legislative opportunity we have had in 20 years and the only one we will have for some time. Any delay and the damage will already be done," he warned.
Protecting the presence of radio stations on smart speakers is crucial, as up to a fifth of all commercial radio listening is now through the speakers and this is set to grow. Legislation is needed to guarantee that tech giants will make radio stations available for audiences and ensure radio business are able to attract their fair share of advertising revenue. Without such protection, many local and national radio stations could find they lose a vital source of listeners and income. The Government's apparent U-turn comes after media minister Julia Lopez had vowed in October 2021 to "secure UK radio's smart speaker future."
Ian Moss predicted that this would be a busy year for media policy and he praised the Government's Digital Radio and Audio Review as "a really thorough piece of work". The White Paper was expected to outline welcome modernisation of the regulatory framework for radio.
Legislation aside, the event was an opportunity to celebrate the great achievements of the radio industry over the past two years and the role played by commercial radio during the pandemic, providing news and updates and reaching people other media could not get to. As Moss told the assembled radio station staff, news producers, presenters and a good number of young creators: "Radio is in great health. Despite all the competition for ears and eyes, 50 million people, 89% of adults, tune into radio each week.
"Revenues in the first quarter of this year are up on 2021 and above pre-pandemic levels. The industry is modern, digital and as innovative as ever. Live radio will be with us for a long time," he said. He added that over 12 million people rely on commercial radio as their principle source of information and are far less likely to seek news elsewhere. "Radio as a whole is the most trusted news medium amongst all audience groups," he said and added that commercial radio has a wider reach among some ethnic and demographic groups than the BBC.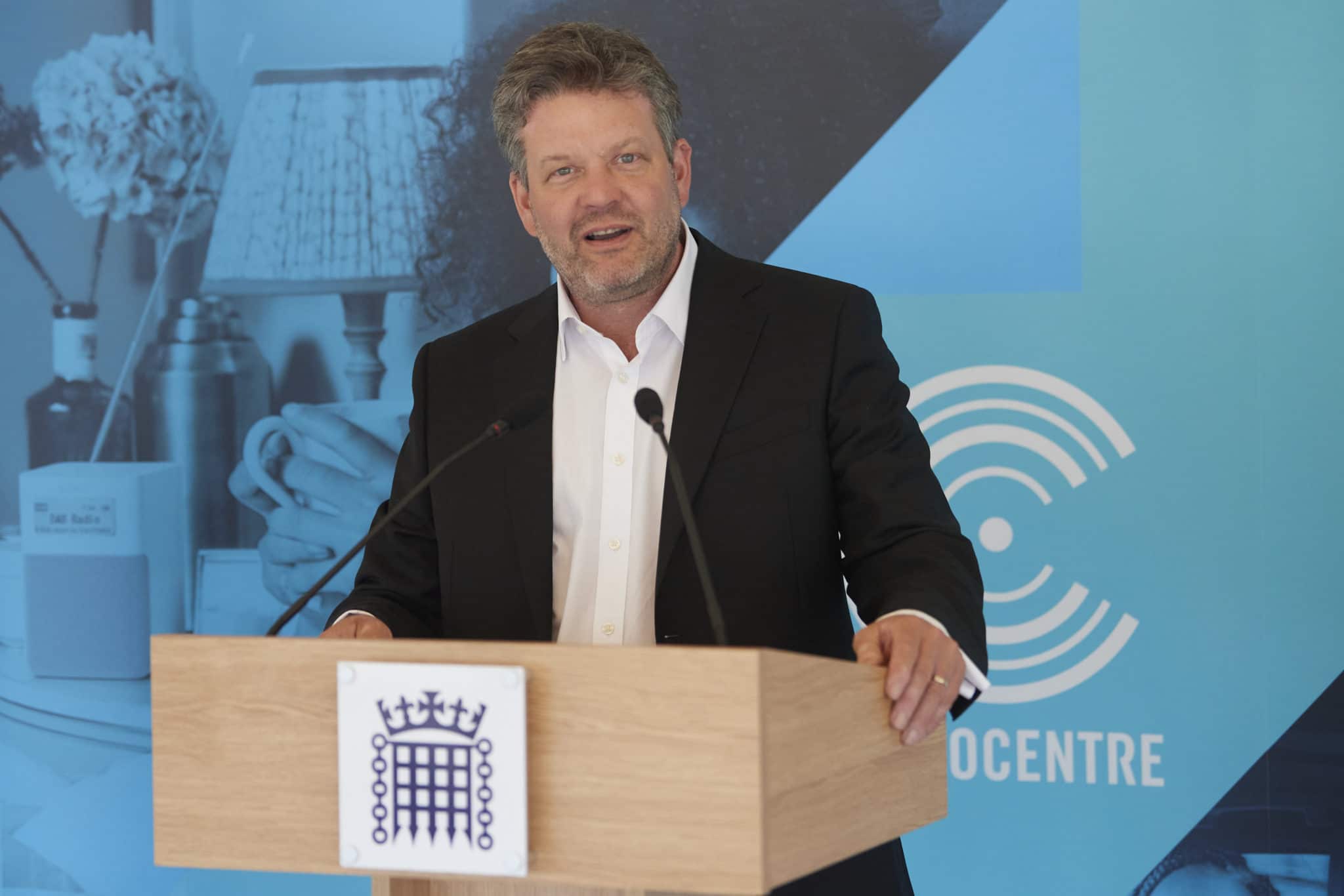 This was the first public meeting of the APPG since the pandemic, and Chair of the Group Andy Carter MP reminded those gathered of commercial radio's important role during the Covid era. "One thing all parliamentarians will agree on is the fantastic support that commercial radio stations around the country gave to communities up and down the country through the pandemic and I'm so grateful – particularly to news teams," he said.
Radio had been a lifeline for communities. Some of his constituents in Warrington had told him that radio news was how they had learned about lockdown rules. 
He also thanked radio advertisers that have supported commercial radio "day in, day out" and concluded: "It is so important that we recognise all the parts that come together to make commercial radio work. We have such a vibrant radio scene in the UK, we are incredibly lucky."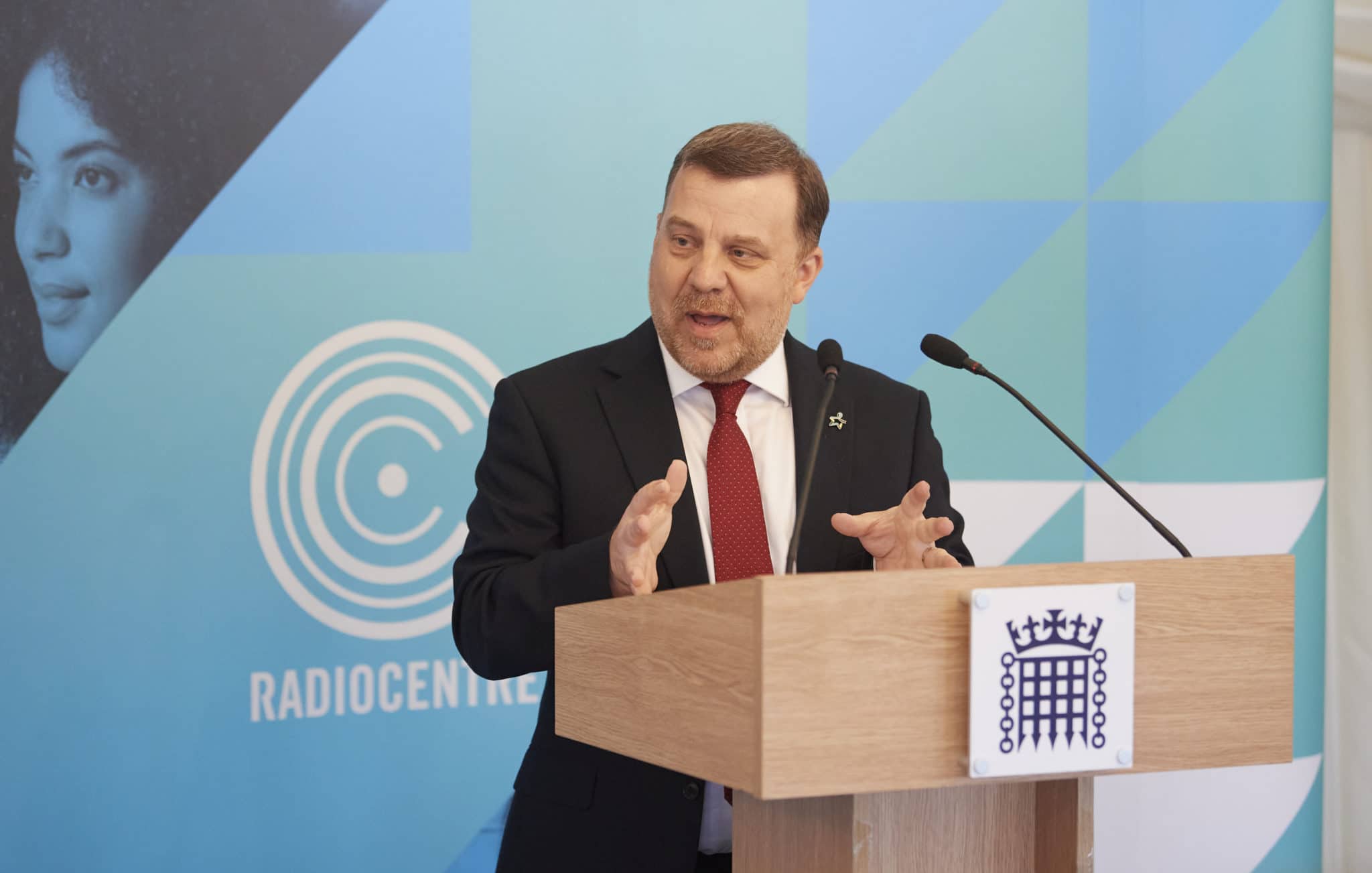 LBC News broadcaster Martin Stanford gave some inspiring words about his career in broadcasting – including a 25-year stint at Sky News – but which was rooted in the world of radio. "Radio is a way to reach the parts that other media don't, it has the immediacy, it's live, it's up to date," he said. "If something happens and I have the microphone to hand, on it goes."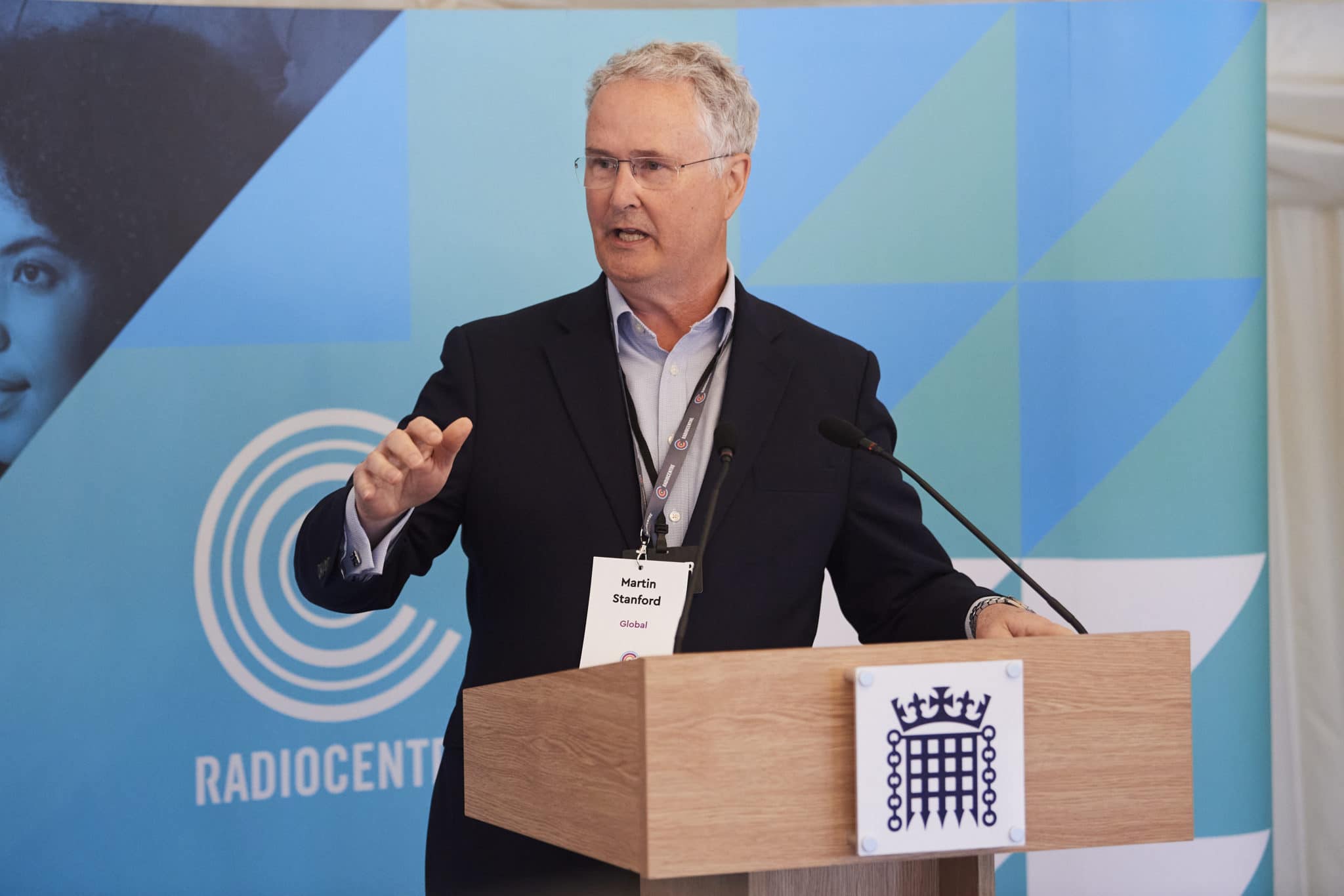 A new generation of radio creators was honoured at the event with prizes given to the 2022 Young Audio Award Winners. Jack Andrews for his Jack to the Future podcast won the 8-11 year old category, while Thomas Cridland won the 11-15 category and Zeina Addadahine won in the 16-18 category.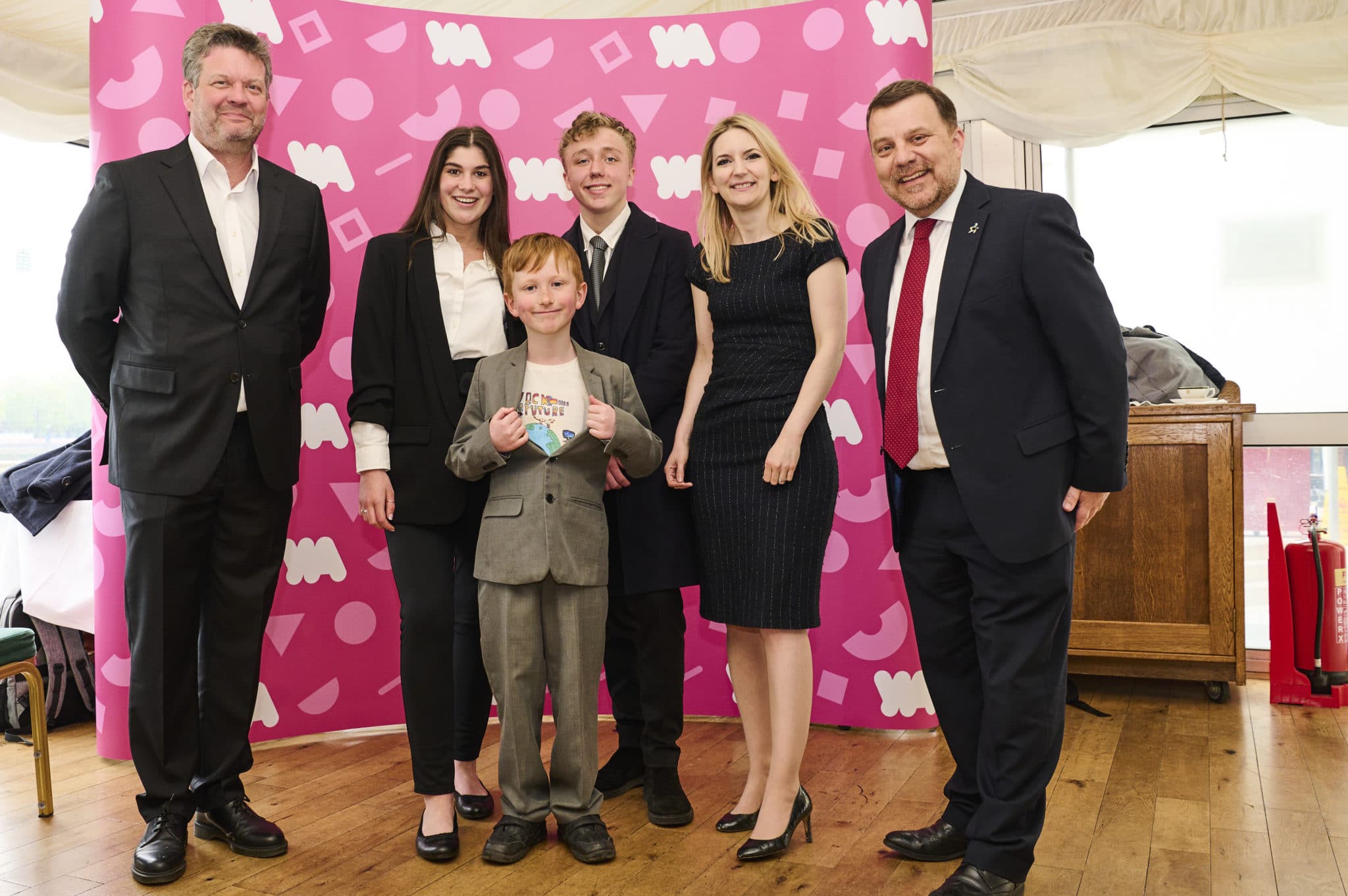 Radiocentre Client Director Lucy Barrett also took the opportunity to announce that the Mental Health Minute, created in partnership between Radiocentre and the Royal Foundation of the Duke and Duchess of Cambridge, will take place on Friday 13th May to mark the end Mental Health Awareness Week. A special one-minute message in support of mental health will be broadcast on radio stations across the country.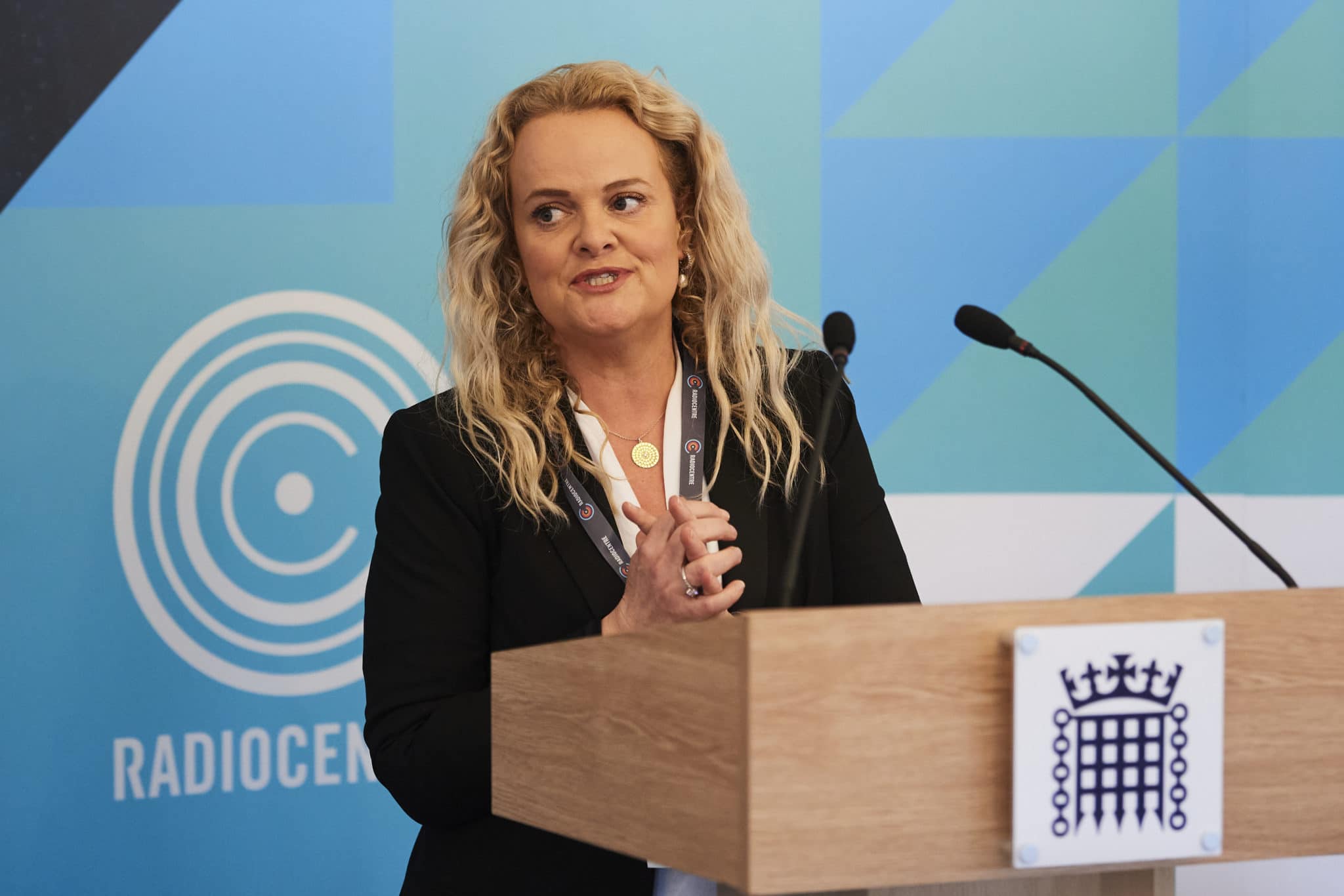 An opportunity for networking, discussion and catching up with old friends, the Commercial Radio APPG meeting is an event that brings the industry together. We look forward to the next one and extend our thanks to all those who play their part in creating our thriving and diverse radio industry.