Join us at the launch of Radiocentre and Ebiquity's 'Re-evaluating Media'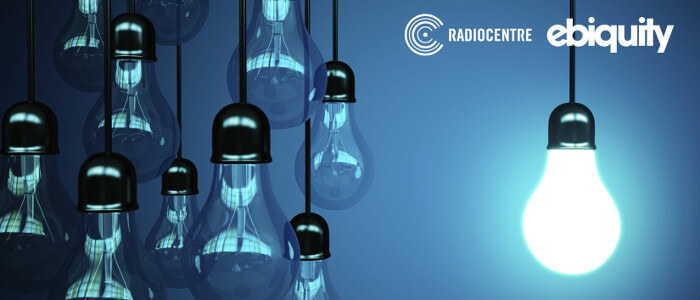 Radiocentre have announced the launch of their latest research project, Re-evaluating Media.
The study, conducted by marketing analytics specialists Ebiquity, explores the value of media for brand advertising. Based on the biggest-ever analysis of published UK media research from over 75 industry sources combined with in-depth interviews with over 100 senior advertiser and agency media decision makers, Re-evaluating Media delivers the most balanced perspective to date on the value of individual media for brand building.
The launch will take place at 9am on Wednesday 7th March at Soho's Ham Yard Hotel and be presented by Ebiquity Intel's Managing Principal Morag Blazey. Full details and sign-up here.
Mark Barber, Radiocentre Planning Director said "In commissioning Re-evaluating Media we set out to understand the difference between perception and reality in the importance of individual media channels for advertisers. Ebiquity's study encompasses the broadest-ever analysis of secondary research, providing an independent and balanced evidence-based perspective on the value of different media for brand building campaigns, making it essential reading for anyone involved in the advertising process."
The launch of Re-evaluating Media is free, but attendees must register. To sign up on Eventbrite click here.