Kid presenters take over national radio station this summer
|
INDUSTRY NEWS Press Releases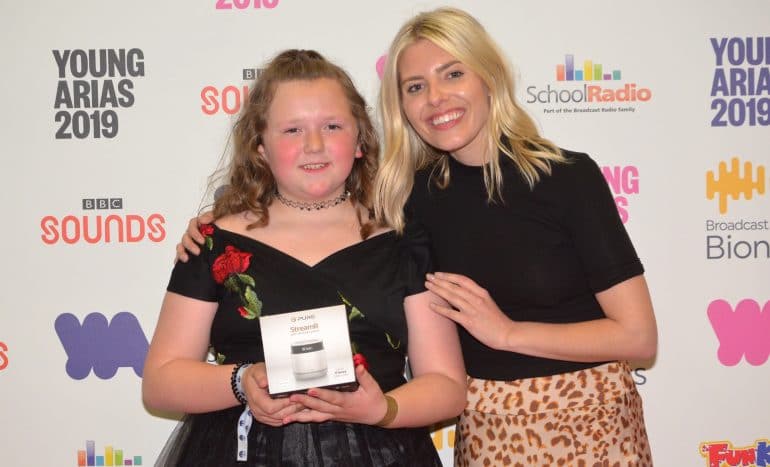 Some of the most promising broadcasters of the future will be getting their first tastes of national radio this summer.
Winners of this year's Young Audio Awards, which are supported by both commercial and BBC radio, will be presenting the weekend breakfast show on Fun Kids throughout July and August, as part of their prizes from the inaugural event.
Talented young radio enthusiasts from across the country will gain insight into how it feels to present to tens of thousands of listeners across a total of 12 broadcasts. As well as celebrating the next generation of radio and audio creators, The Young Audio Awards provides them with real opportunities to get a foot in the door – acting as a talent pipeline for the industry.
Taking part are:
| | | | |
| --- | --- | --- | --- |
| Date | Winners | Category |  Town |
| 20 July | Newington Community Primary School | Best Use for Education & Achievement Within the Community | Ramsgate |
| 21 July | Lily Von Moll and Lulu Kelly | Best in Comedy or Drama | London |
| 27 July | NPL Rockin' Radio Station (New Pasture Lane School) | Primary School Station of the Year | Bridlington |
| 28 July | Alexis Weller | Rising Talent Award 8-11 | Torquay |
| 3 August | Lucy Hutton | Best in Music | Bradfield |
| 4 August | William King | Best Factual | Isle of Man |
| 10 August | Academy FM (Folkestone Academy) | Secondary Station of the Year | Folkestone |
| 11 August | Matthew Robinson | Technical Excellence | Leeds |
| 17 August | Taya Walters | Rising Talent 12-15 | Folkestone |
| 18 August | Everything Football Podcast (Barnsley College) | Best in Sports | Barnsley |
| 24 August | Roundhay Radio (Roundhay School) | Most Innovative Team | Leeds |
| 25 August | Tyler Selby | Rising Talent Award 16-18 | Sunderland |
Fun Kids is the leading digital radio station for kids across the UK. Listeners can tune into Fun Kids on DAB Digital Radio throughout the UK, online at funkidslive.com or through a smart speaker by asking it to "play Fun Kids". The shows will be broadcast at 8am on Saturdays and Sundays throughout the summer.
Station Manager Matt Deegan said: "There's such a brilliant amount of young talent out there, we thought it only right to give them their own national radio shows. Having listened to them I know our presenters are now worried about their jobs!"

Ten-year-old winner Alexis Weller (pictured) said: "Fun Kids is my favourite radio station, I've always got it on, so to actually be presenting on the same line up as the people I love listening to is crazy. Winning at the Young Audio Awards has really inspired me to follow my dreams and aim to be the next big radio presenter."

Siobhan Kenny, Radiocentre CEO, said: "The Young Audio Awards celebrate the next generation of radio and audio creators – from producers to presenters, covering everything from music to sport, comedy to drama. Being able to give winners the opportunity to pursue their dreams by offering them a foot in the door is a critical part of the scheme and we're grateful to the radio industry for being so supportive of this initiative."
Formerly known as the Young ARIAS, the Young Audio Awards will return in 2020, with nominations opening soon.
Radiocentre, the industry body for commercial radio, together with the BBC, launched the Young Audio Awards in 2018 to shine a spotlight on the next generation of audio talent and help them on their way to a career in broadcasting. Young people aged 8 to 18 who are involved in radio, podcasts or audio projects can enter, and stand to win 'money can't buy' prizes, including industry mentorship, VIP studio tours and a show on a national radio station. At the beginning of July, a group of nominees and winners from this year's inaugural event attended a masterclass day in London, travelling from all over the UK to learn from a host of renowned radio experts, including BBC Radio 1's Adele Roberts and Scala Radio's Jack Pepper.