Keeping the nation smiling: the week in radio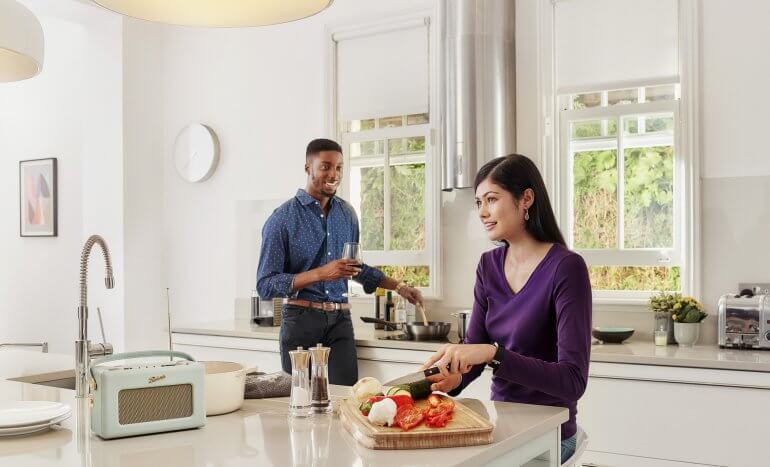 We're currently living through challenging times, when many are forced to isolate. For some, the next few weeks will be difficult and perhaps lonely, so it's never been a more important time for radio.
Radio offers audiences a few moments of distraction, a constant voice in the room, and provides a bit of joy in a time when it's needed more than ever. Some good songs, funny content and a few moments of collective positivity can have an important impact on the day.
In our weekly feature, we round up some of the best moments in commercial radio from the last seven days for your enjoyment.
We salute you
Ahead of his 100th lap of his garden to raise millions of pounds for the NHS, 99-year-old war hero Captain Tom Moore and daughter Hannah spoke to Nick Ferrari in a heart-warming interview that got us more than a little misty-eyed.
99-year-old war hero Captain Tom Moore has raised more than £14m for the NHS. And as this morning's interview with Nick Ferrari showed, he still has a terrific sense of humour.@NickFerrariLBC | @captaintommoorehttps://t.co/9CIeUHhKDW

— LBC (@LBC) April 16, 2020
Party like it's 2020
Did you get your quarantine rave on over the Easter weekend? Over 100 DJs, including Calvin Harris, Major Lazer and Fatboy Slim B2B with Eats Everything, hit the decks for 33 hours across KISS, KISSTORY and KISS Fresh for KISSFest – with listeners doing everything from dancing in dressing gowns to getting down in the garden like Paul Chuckle.
TAG US IN YOUR RAVING VIDEOS!! ?

We want to see how you're partying at #KISSFest ?
??? pic.twitter.com/5e07qTZmrY

— KISS FM UK (@KissFMUK) April 11, 2020
#KISSTORY #Kissfest this weekend pic.twitter.com/1AbZn2JIxr

— Paul Chuckle (@PaulChuckle2) April 9, 2020
Saying 'I do' to conference calls
Kent's kmfm heard from a listener whose company is keeping morale up with regular themed video chats. Last week was crazy hats, and this week was film characters. Unable to pop to the shops for a costume while under lockdown but wanting to keep her colleagues smiling, Lisa popped up in their call today wearing her wedding dress – complete with a new bouquet and flowers.
— kmfm (@kmfmofficial) April 9, 2020
We can't believe it
Kaiser Chiefs re-recorded their classic hit, 'Oh My God', for Radio X – with special new lyrics to reflect life under lockdown. Completing the internet, questionable hair styles, panic buying, and having 'never spent this much time at home' all feature.
.@kaiserchiefs re-record Oh My God' for Radio X!

"I've never Spent This Much Time At Home" ? pic.twitter.com/MVutjGN6cz

— Radio X (@RadioX) April 14, 2020
Almost as good as having your own Wilson
For the last month, Scala Radio has been hosting a daily Castaway Clinic, asking different questions to support listeners by bringing them together to share their advice and experiences of life under lockdown. Topics so far have included that one task that you're still putting off at home, strange new food combinations, and this week, advice on cutting your own hair. Listen back from 48:08.
Has your station launched a new segment, had someone interesting on a show or done something else great this week? Let us know by contacting coral.williamson@radiocentre.org