Keeping the nation smiling: the week in radio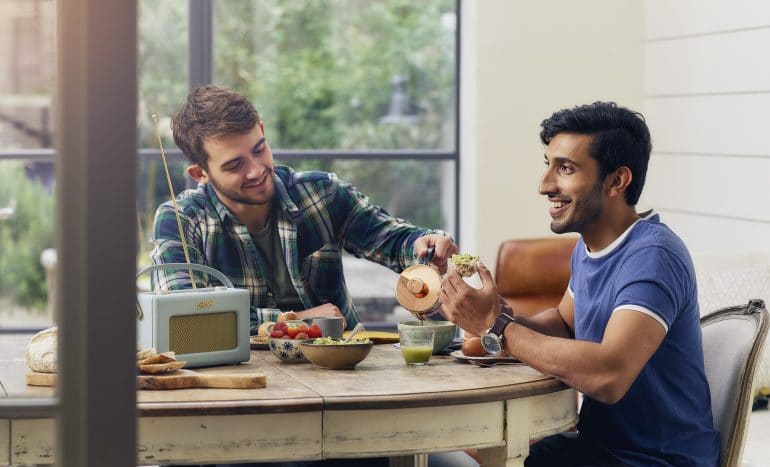 We're currently living through challenging times, when many are forced to isolate. For some, the next few weeks will be difficult and perhaps lonely, so it's never been a more important time for radio.
Radio offers audiences a few moments of distraction, a constant voice in the room, and provides a bit of joy in a time when it's needed more than ever. Some good songs, funny content and a few moments of collective positivity can have an important impact on the day.
In a new weekly feature, we thought we'd round up some of the best moments in commercial radio from the last seven days for your enjoyment.
Keeping CALM
Last Sunday, Simon Gunning, the CEO of the charity CALM, joined Claire Sturgess on Absolute Radio to provide tips and advice on how to look after your mental health during these difficult times. It's well worth a listen to anyone who might be struggling mentally during the coronavirus outbreak.
Top marks to Heart
'Beat The Teacher' on Heart Breakfast sees teachers and young children go head to head in a quickfire quiz, as Jamie Theakston and Amanda Holden fire off pop culture and general knowledge questions. As of this morning, it's not looking good for the teachers' side…
It's currently 9-1 to the kids in 'Beat The Teacher'!

Representing the teachers this morning is year 4 teacher Mrs Ogston who's trying to even the scoreboard as she takes on 8-year-old Andrew! ?

@JamieTheakston @AmandaHolden | https://t.co/rvjFrccfvd pic.twitter.com/ZlntV25CvD

— Heart (@thisisheart) April 9, 2020
Thank you Matt Lucas
Comedian and actor Matt Lucas recently released his new charity single, 'Thank You Baked Potato', and joined Fleur East, Greg and James on the Hits Radio Breakfast show to tell them more about the song and FeedNHS, an initiative to raise £1 million to help get a hot meal a day to NHS workers. It's a great cause and we recommend giving the song a listen too!
We're all in this 'Together'
Debbie Wiseman, Classic FM's Composer in Residence, has written a new special piece inspired by 'solidarity in the face of the current health crisis'. Listeners are invited to get involved by learning and playing their own interpretations of the work after downloading the sheet music. Whether recording solo on a piano or adding lyrics and percussion, music-makers are encouraged to share their covers of 'Together' with Classic FM.  
Our Composer in Residence, @wisemandebbie, has written a special piece for us to learn and play in self-isolation – download the free sheet music for 'Together' here ? https://t.co/PPfIyamlTF

— Classic FM (@ClassicFM) April 8, 2020
Radio Blogging
If you're looking for some daily activities and learnings for kids who are now at home then this daily radio blog, created by teachers and audio experts, should keep them busy and entertained. The live show broadcasts daily and includes interactive educational tasks for students on the website. Check out the short clip below as it's not only a great way to keep young ones busy but also gives parents advice and support. It also provides the 'community' feel that some students, parents and teachers may be missing.
Has your station launched a new segment, had someone interesting on a show or done something else great this week? Let us know by contacting coral.williamson@radiocentre.org