Keeping the nation smiling: the week in radio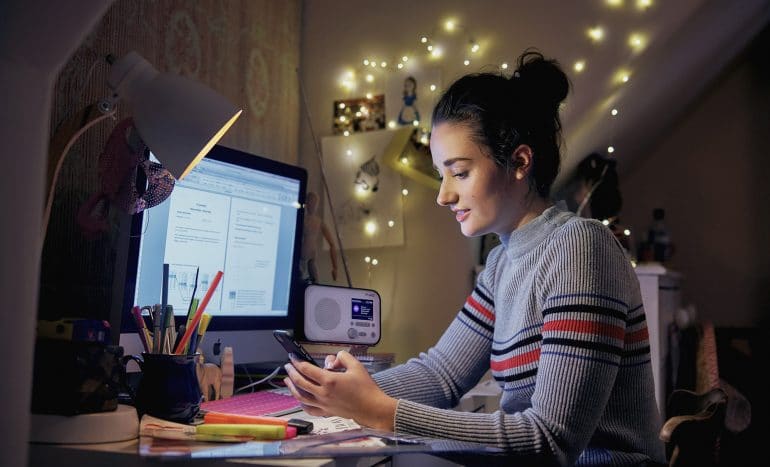 We're currently living through challenging times. Whether you tune in for the news, entertainment or a bit of companionship, it's never been more important for radio to support its listeners.
You might be working from home, social distancing, or on the frontlines. Radio offers audiences a few moments of distraction, a voice in the room, and a bit of joy in a time when it's needed more than ever. Some good songs, funny content and a few moments of collective positivity can all have an impact on your day.
Every week, we round up some of the best moments in commercial radio from the last seven days for your enjoyment. Whether you caught them live or want to listen back, check them out below.
It's okay to not be okay
Speaking to Magic Richard Allinson for The Magic Book Club Podcast, Stephen Fry also shared some reassuring words about how we could all be kinder to ourselves – just in time for World Kindness Day.
"It's ok not to be ok"
World-renowned author @stephenfry has the right idea.
It's #worldkindnessday, be kind to others but don't forget to be kind to yourself too. pic.twitter.com/UWUOnSqSB0

— Magic Radio (@magicfm) November 13, 2020
Fooling around
As part of a genius new competition, JACKfm is offering listeners £50 if they can hear whether Trevor is hitting a nail with a hammer…or a cucumber.
Janine won £50 on the radio earlier thanks to @AbWitCollege ? ?

Reckon you can spot a tool when you hear one? ? https://t.co/wn1Xvs45Zu pic.twitter.com/i8vpeP5tuz

— JACKfm Oxfordshire (@JACKfmOxford) November 9, 2020
Dave on Dave
The music legend Dave Grohl joined Dave Berry on the Absolute Breakfast show earlier this week to talk all about the new Foo Fighters record.
"This music was made to be heard" – The LEGEND Dave Grohl joined @daveberry_tweet on the Breakfast Show this morning and we're struggling to contain our excitement for this new @foofighters record ? ? ? #DaveDay pic.twitter.com/M5qMMAJWyi

— Absolute Radio (@absoluteradio) November 10, 2020
Sunrise on Sunday
Sunrise Radio's new current affairs show with Anila Dhami airs every Sunday morning. Last week's edition saw her speak to former Government advisor Salma Shah about what the US election result could mean for the country's relationship with the UK.
What will #JoeBiden mean for the #SpecialRelationship?

Former Government Advisor Salma Shah warns it could be a "bumpy ride ahead" for the Prime Minister.

Listen now ??

??@AnilaDhami | @Ommasalma??

#Brexit #USElection #USElectionResults pic.twitter.com/obDoCgUNhA

— Sunrise Radio (@ThisIsSunrise) November 8, 2020
You learn something new every day
Capital listener Matthew and his owl – a real owl, not a stuffed one like Sonny was expecting – appeared on the Breakfast show this week to wow the Breakfast team with some aviary facts.
Who said Capital Breakfast with @romankemp couldn't be educational? I don't give a hoot to what you say. ? pic.twitter.com/KHnQpYDJwD

— Capital (@CapitalOfficial) November 11, 2020
Has your station launched a new segment, had someone interesting on a show or done something else great this week? Let us know by contacting coral.williamson@radiocentre.org