Keeping the nation smiling: the week in radio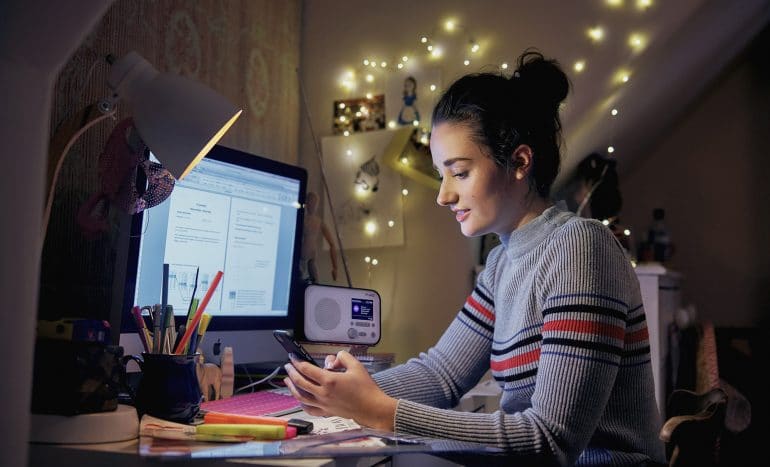 We're currently living through challenging times. Whether you tune in for the news, entertainment or a bit of companionship, it's never been more important for radio to support its listeners.
You might be working from home, social distancing, or on the frontlines. Radio offers audiences a few moments of distraction, a voice in the room, and a bit of joy in a time when it's needed more than ever. Some good songs, funny content and a few moments of collective positivity can all have an impact on your day.
Every week, we round up some of the best moments in commercial radio from the last seven days for your enjoyment. Whether you caught them live or want to listen back, check them out below.
Step Back in Time
A very special edition of The Top 10 at 10 this morning saw pop star Kylie Minogue join host Mark Goodier for a trip to 1990 and its biggest hits, as she celebrated the release of new album Disco.
"I put the cassette in, played it – I couldn't believe what I was hearing!" ?

With the help of some vintage tech, @kylieminogue and @prince once joined forces to write a song together! ???

Kylie tells @markgoodier how 'Baby Doll' came about… ? pic.twitter.com/Tnx18DK3bt

— Greatest Hits Radio (@greatesthitsuk) November 6, 2020
Pets with discerning taste
This week saw Bonfire Night and the return of Pet Sounds on Classic FM. Hosted by Bill Turnbull, the two special evening shows aim to reassure pets spooked by loud fireworks – with listeners also sharing adorable photos of their furry friends enjoying the songs.
We're loving all the photos of our listeners enjoying Classic FM's #PetSounds! pic.twitter.com/9JHAH7tIjR

— Classic FM (@ClassicFM) November 5, 2020
Typical Mondays, eh?
Chris Moyles was running late to his own show at the start of the week, but was able to present from his car while still making his way to the Radio X studios. The road rage has to be heard to be believed.
How music defines our lives
80-year-old composer Paul Harvey's 'Four Notes' is raising money for dementia charities after taking off. His son Nick, who recorded the original four note challenge, spoke to Scala about how it feels to see the piece's success give his father a new lease of life.
Spreading the good news
Anni Pearsall, Central Support Manager for charity Live at Home, spoke to Manx Radio's Howard and Christy all about an upcoming fashion show fundraiser to support older people who are isolated.
Has your station launched a new segment, had someone interesting on a show or done something else great this week? Let us know by contacting coral.williamson@radiocentre.org