Keeping the nation smiling: the week in radio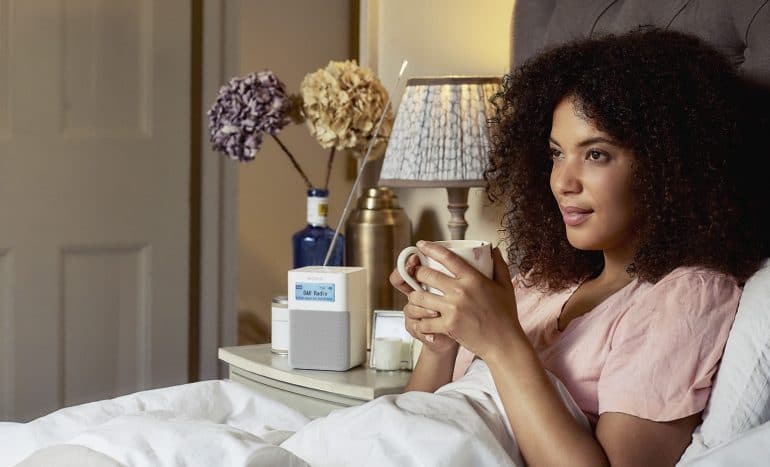 We're currently living through challenging times. Whether you tune in for the news, entertainment or a bit of companionship, it's never been more important for radio to support its listeners.
You might be working from home, social distancing, or on the frontlines. Radio offers audiences a few moments of distraction, a voice in the room, and a bit of joy in a time when it's needed more than ever. Some good songs, funny content and a few moments of collective positivity can all have an impact on your day.
Every week, we round up some of the best moments in commercial radio from the last seven days for your enjoyment. Whether you caught them live or want to listen back, check them out below.
And all that jazz
The Jazz FM Awards took place earlier this week, livestreamed from Ronnie Scott's and presented by Marcus Brigstocke, with presenter DJ Anne Frankenstein bringing listeners backstage to hear interviews with the winners.
Did you miss last night's Jazz FM Awards with OANDA?

Our highlights video gives you a taste of everything you missed…

Catchup with the whole ceremony here: https://t.co/wY9wI0pDs8#JazzFMAwards

| @OANDA @marcusbrig | pic.twitter.com/6TuriEkDtI

— Jazz FM (@jazzfm) October 28, 2020
Cuts the mustard
Music and fashion icon Honey Dijon was celebrated by Mistajam on Capital Dance earlier this week, for her music as well as her trailblazing, ahead of the DJ joining Coco Cole as a special guest for Black History Month.
The family of dance music genres can all traced back to black culture so #BlackHistoryMonth is the perfect chance for us to celebrate that on Capital Dance ?

Today, @mistajam & @radio_coco are giving flowers to multi-talented DJ, producer and fashion icon… @HONEYDIJON ? pic.twitter.com/iWcJVUn8wN

— Capital Dance (@capitaldance) October 28, 2020
The nature of the beast
Missing the local pub quiz? Mark Labbett aka The Beast is challenging Union JACK listeners every Tuesday and Thursday in The Beast of all Pub Quizzes, with questions about everything from linked surnames to classic country trivia.
Think YOU can beat The Beast?!@MarkLabbett hosts the Beast of All Pub Quizzes – Here's how to play ?

? Listen to Union JACK, Tue & Thu at 1pm
? Select 'Pub Quiz' in the Union JACK app
?? Answer the questions with your own voice

STARTS TUESDAY 1PMhttps://t.co/CR1B2P6MsE pic.twitter.com/31YGJJt6Sh

— Union JACK Radio ? (@unionjackradio) October 22, 2020
Who'll be the final winner?
This month, XS Manchester has been hunting for Manchester's Greatest Album. The final 16 was revealed on the Breakfast show yesterday and will go into head-to-head public votes on Twitter.
???MANCHESTER'S GREATEST ALBUM – FINAL 16 DRAW???

Found out who will be playing who with @thisisalexjames after 8am https://t.co/DzYlXtcQGj pic.twitter.com/feaRFpqqDu

— XS Manchester (@XSManchester) October 29, 2020
Two months to go!
Heart Xmas launched early this year, as British Summer Time came to an end and with two months to go until the big day itself. So if you're in the mood to feel festive…
We've switched on Heart Xmas to turn up the festive feel good! Anyone else BUZZING Christmas has come early?! ? ? ??

— Heart (@thisisheart) October 25, 2020
Feeling spooky
Kiss FM has been gearing up for Halloween this week with TikTok mischief and trips to Thorpe Park, but it all culminates in the KISS Haunted House Party this Saturday, with performances from Becky Hill, Dizzee Rascal, Joel Corry and more. Speaking to Tinea Taylor, Ashnikko promised an interesting outfit – blue fur and eyeballs?
?1 DAY TO GO! ?

The #KISSHaunted House Party – Sat 31st Oct!
?Streaming at https://t.co/aSsJulBYZU from 6pm!

? @220_kid @ashnikko @BeckyHill @DizzeeRascal @JoelCorry @KSI @S1MBA ?

Plus @MNEK @CraigDavid ?

WATCH IF YOU DARE! ?

— KISS FM UK (@KissFMUK) October 30, 2020
? Can you guess what @ashnikko will be wearing for #KISSHaunted??@TineaTaylor's guess isn't a bad shout ? #KISSHypeChart pic.twitter.com/X9LZXtaJp2

— KISS FM UK (@KissFMUK) October 28, 2020
Has your station launched a new segment, had someone interesting on a show or done something else great this week? Let us know by contacting coral.williamson@radiocentre.org