Keeping the nation smiling: the week in radio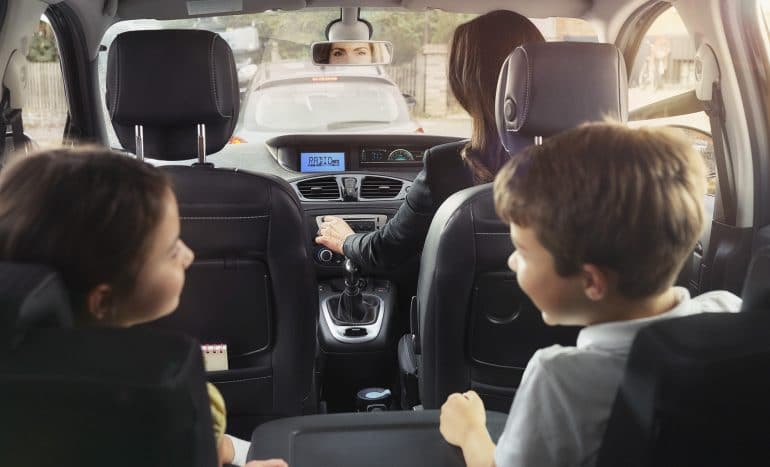 We're currently living through challenging times. Whether you tune in for the news, entertainment or a bit of companionship, it's never been more important for radio to support its listeners.
You might be working from home, social distancing, or on the frontlines. Radio offers audiences a few moments of distraction, a voice in the room, and a bit of joy in a time when it's needed more than ever. Some good songs, funny content and a few moments of collective positivity can all have an impact on your day.
Every week, we round up some of the best moments in commercial radio from the last seven days for your enjoyment. Whether you caught them live or want to listen back, check them out below.
Take a trip to the country
Country Music Week has gone digital this year, and Country Hits has gone all-in, with exclusive plays of new songs, big interviews and guest star takeovers, like Tenille Townes.
The UK means so much to @tenilletownes! ???? #CMW20 @C2Cfestival pic.twitter.com/eO9MxUVFps

— Country Hits Radio (@countryhitsuk) October 19, 2020
Check out @tenilletownes talking to @HeyBaylen about how excited she is to host her very own show on Country Hits later today! ??? #CMW20 @C2Cfestival pic.twitter.com/2zw7ejvqDg

— Country Hits Radio (@countryhitsuk) October 19, 2020
Confession time
On Thursday, Heart listeners shared their stories with Jamie Theakston and Lucy Horobin of times when they'd taken the fall for friends and family, in a cathartic 'It Wasn't Me' segment.
Have you owned up to something you didn't do to get a friend off the hook?

We hear some hilarious stories from our Heart listeners… Let us know yours!@JamieTheakston @LucyHorobin | https://t.co/rvjFrccfvd pic.twitter.com/9Ct3fdwpYu

— Heart (@thisisheart) October 22, 2020
Tanks a lot
Isle of Wight Radio recently spoke to volunteers at Soldier On!, a charity that works with museums to create heritage projects for vulnerable young people. Young disadvantaged Islanders are currently working on the restoration of a tank for The Wight Military Heritage Museum.
Celebrating Black talent
As part of Black History Month, Capital XTRA's Yinka and Shayna Marie have been speaking to a whole host of special guests, from the worlds of music, entertainment, and lifestyle. This week saw comedians Mo Gilligan and Thaniya Moore discuss new documentary, Black, British and Funny, among a host of other great interviewees.
Imagine the stomach pains on a road trip with a bunch of comedians ?? @MoTheComedian @ThanyiaMoore

cc. @YinkaBokinni @ShaynaTMarie pic.twitter.com/fMXbqhY6VD

— Capital XTRA (@CapitalXTRA) October 20, 2020
Embracing great music
Absolute's Live Music Thursday this week saw Embrace share some live tracks, with singer Danny McNamara speaking to Claire Sturgess about their latest release – just what you need when there still aren't many gigs to go to.
TONIGHT..!

Join us for Live Music Thursday this evening from 9pm and hear some wonderful music from the brilliant @embrace plus catch @dannymcnamara in conversation with @thesturge

? https://t.co/D0jElwxKeX pic.twitter.com/1YI7pxvckP

— Absolute Radio (@absoluteradio) October 22, 2020
Has your station launched a new segment, had someone interesting on a show or done something else great this week? Let us know by contacting coral.williamson@radiocentre.org