Keeping the nation smiling: the week in radio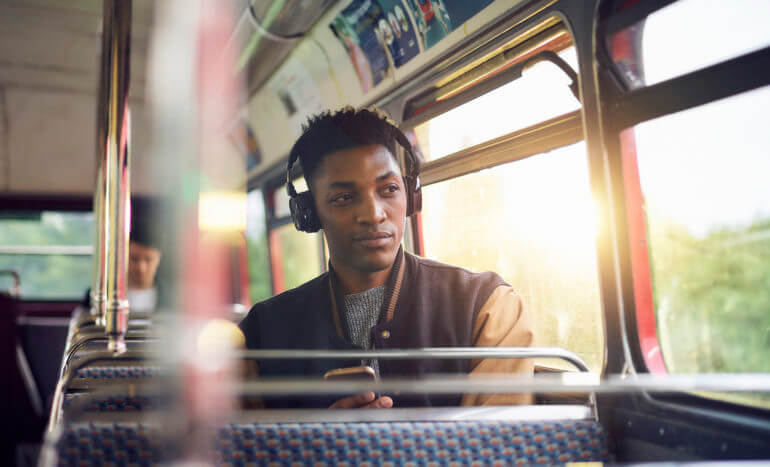 We're currently living through challenging times. Whether you tune in for the news, entertainment or a bit of companionship, it's never been more important for radio to support its listeners.
You might be working from home, social distancing, or on the frontlines. Radio offers audiences a few moments of distraction, a voice in the room, and a bit of joy in a time when it's needed more than ever. Some good songs, funny content and a few moments of collective positivity can all have an impact on your day.
Every week, we round up some of the best moments in commercial radio from the last seven days for your enjoyment. Whether you caught them live or want to listen back, check them out below.
Keeping it in the family
As part of Black History Month, Tyler West was joined on KISS FM by his dad Mark West this week, for a takeover talking experiences and change, with a couple of special tracks played along the way.
Today is mad exciting. My dad is co-with me on the show in light of black history month ???? a takeover talking experiences, change &
he's also picked a couple special tracks to play ? so if you want a thought provoking listen with some unreal music lock in @KissFMUK from 3! pic.twitter.com/nAKoyTZBtQ

— Tyler West (@TylerWestt) October 15, 2020
Championing diversity
Every Sunday, 'Chi-chi's Classical Champions' sees renowned double-bass player and founder of the Chineke! Foundation Chi-chi Nwanoku shining the spotlight on Black, Asian & ethnically diverse composers and performers. Last week we heard music by Samuel Coleridge-Taylor, José Maurícío Nunes Garcia and more. Catch up ahead of this week's edition of the four-part series.
Tonight, @chichinwanoku's show opens with music by José Maurícío Nunes Garcia, a Brazilian composer you can find out more about here ? https://t.co/B1x7gKUAzT

There's also music by Samuel Coleridge-Taylor and Joseph Boulogne.

Chi-chi's Classical Champions | Sundays 9pm–10pm pic.twitter.com/aCPTTX0h3I

— Classic FM (@ClassicFM) October 11, 2020
In-depth and in tune
Earlier this week, Asian FX's Selina Hotwani was joined by songwriter and singer Reewa Rathod, to talk about music, lockdown and new projects. The candid and insightful chat ended with a surprise performance of her vocal talents – no mic or soundcheck needed.
Join us this week for an exclusive chat with @RathodReewa! @SelinaHotwani sat down with the talented singer to talk about music, lockdown and new projects!

? Tuesday 13th Oct
? 9pm (UK time)
? https://t.co/5UwQZqITB7
? https://t.co/YLBiGgnVVf pic.twitter.com/h5fmQE0CRa

— ????? ?? ????? (@AsianFXRadio) October 11, 2020
We just love hearing kids on the radio
Some mini Magic listeners were on hand to chat to baker Nadiya Begum around the release of her new book, with questions about baking with a microwave, her favourite cakes and more.
We let some mini Magic listeners put their baking questions to @BegumNadiya! Most grown ups could learn A LOT from this too…??#BakeOff #GBBO pic.twitter.com/nryUNEjkDT

— Magic Radio (@magicfm) October 13, 2020
Say what?
The much-loved Lip Reading Game returned to The Chris Moyles Show this week, with the team taking it in turn to wear headphones playing distracting music while guessing what's being said. But you'd think they'd remember to keep their guesses clean for the airwaves…
Has your station launched a new segment, had someone interesting on a show or done something else great this week? Let us know by contacting coral.williamson@radiocentre.org