Keeping the nation smiling: the week in radio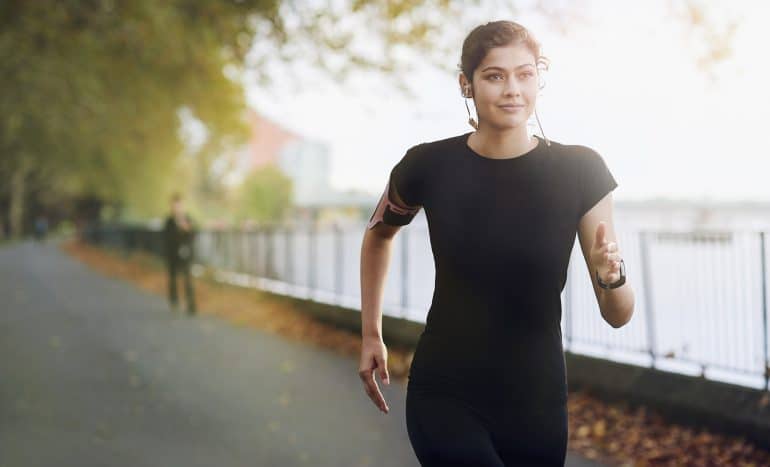 We're currently living through challenging times, when many are forced to isolate. For some, the next few weeks will be difficult and perhaps lonely, so it's never been a more important time for radio.
Radio offers audiences a few moments of distraction, a constant voice in the room, and provides a bit of joy in a time when it's needed more than ever. Some good songs, funny content and a few moments of collective positivity can have an important impact on the day.
In a new weekly feature, we thought we'd round up some of the best moments in commercial radio from the last seven days for your enjoyment.
Jazzing it up
Want to learn more about the artists you know, or fancy trying out a new sound? Comedian and jazz fan Marcus Brigstocke has launched a new show on Jazz FM, linking the careers of artists in a 'six degrees of separation' style. Debuting last week, he also shared a taster of what to expect in a thread on Twitter:
Moanin' by Art Blakey and the Jazz Messengers.

This is where I begin my #FamilyTrees Show on @jazzfm at 21.00 tonight. #listenincolour.

The track features Lee Morgan on trumpet – so that take us to… pic.twitter.com/8RwCauXnRq

— Marcoooos! (@marcusbrig) March 28, 2020
The greatest thing since sliced bread
While we're all on lockdown, it's fair to say that diets may have gone out the window and eating habits may have changed… Pop icon Harry Styles spoke to Roman Kemp and Sian Welby on the Capital Breakfast show this week, and admitted that while stuck in California, his biggest weakness has been bread.
?????????????????????????????????????????????@Harry_Styles and bread.???????????????????????????????????? pic.twitter.com/PdXnhSrgvi

— Capital (@CapitalOfficial) March 31, 2020
Well(ness) worth a listen
Female-focussed JACK Radio has launched The Wellness Hour, a unique weekly programme every Thursday from midday covering topics from finding happiness and self-care, to building confidence and mental health. Hosted by Belinda Doyle, this week's edition spoke to the founder of On Song, a new wellness programme for workplaces, discussed the latest coronavirus news with a GP on the frontline, and looked at food and exercise ideas for life under lockdown.
Times Like These
With venues shut and music fans confined to their living rooms, Radio X brought the gig straight to their listeners last night. Launching their new Home Shows, which will air every Thursday, the first band to get the live treatment was Foo Fighters, with their 2018 show at Manchester's Etihad Stadium bringing the rock vibes to the airwaves.
Playing this gig out and seeing your reactions is so incredible. Everyone coming together for live music tonight in these weird times.

Radio is mega. https://t.co/5mJ309lV6c

— George Godfrey (@georgegodfrey) April 2, 2020
Ronan Keating on the Magic of childbirth
Ahead of his return to the Magic Radio Breakfast Show next week, Ronan Keating rang Tom Price and Harriet Scott to share an update on the birth of his daughter, Coco, and the family's 'different' experience of being in the hospital during the pandemic. As an unexpected bonus, two-year-old Cooper also joined in on the call.
.@ronanofficial just gave Magic Breakfast a call to update @pricetom and @harriettscott_ on he and wife Storm's new arrival Coco Knox ?Listen back here! pic.twitter.com/43bbxeEcsE

— Magic Radio (@magicfm) April 1, 2020
Has your station launched a new segment, had someone interesting on a show or done something else great this week? Let us know by contacting coral.williamson@radiocentre.org