Keeping the nation smiling: the week in radio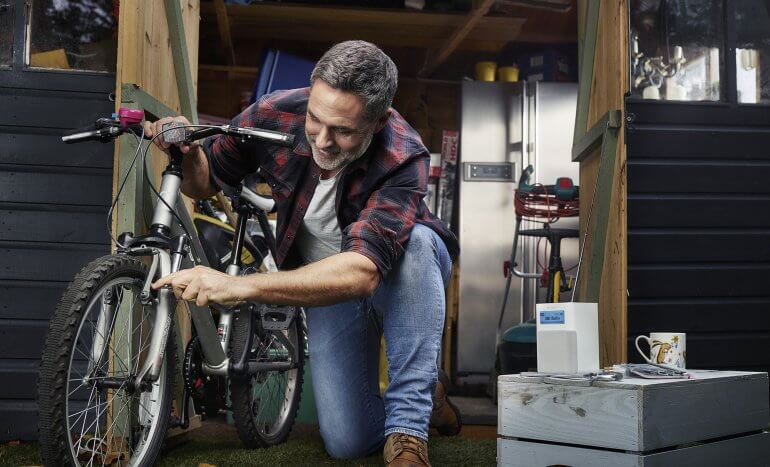 We're currently living through challenging times. Whether you tune in for the news, entertainment or a bit of companionship, it's never been more important for radio to support its listeners.
You might be working from home, social distancing, or on the frontlines. Radio offers audiences a few moments of distraction, a voice in the room, and a bit of joy in a time when it's needed more than ever. Some good songs, funny content and a few moments of collective positivity can all have an impact on your day.
Every week, we round up some of the best moments in commercial radio from the last seven days for your enjoyment. Whether you caught them live or want to listen back, check them out below.
And all that jazz
On Wednesday evening, Magic and Magic At The Musicals broadcast a spectacular three-hour show celebrating musicals, with performances of songs by cast members past and present recorded at The London Palladium alongside insightful interviews and more.
A strong pitch to be sure
After a pitch invasion from a potential football talent earlier in the week in West Yorkshire, Heart North East's Emil Franchi spoke to Morpeth Town AFC Chairman Ken Beattie about a transfer. The only problem? He's an alpaca.
Could @MorpethTownAFC's Chairman secure the signature of an exciting talent turning heads on the pitch? ??

? @emil_franchi
? https://t.co/b25CGp1mOu pic.twitter.com/kMpIHhDWGD

— Heart North East (@heartnortheast) September 22, 2020
Say Something positive
With this year having been tough for many, dance artist Karen Harding has had the double whammy of having not just gigs but also her wedding postponed. She's taking it all in stride though, as she told Atmosphere Radio.
Would you be this chill about rescheduling your wedding? ?

We've got the amazingly talented @KarenHarding in conversation with @andrea_fox here on Atmosphere Radio!

And it's not just gigs that Karen's missing in 2020… pic.twitter.com/8O6m93MjEn

— Atmosphere.Radio (@AtmosRad) September 19, 2020
Spreading the word
Health Secretary Matt Hancock spoke to Nick Ferrari on LBC this week to answer questions about the new contact tracing app that is now available to download, including its benefits and how many people need to have it for it to work.
Health Secretary Matt Hancock tells LBC the new NHS contact tracing app will help keep people safe.

"The app can find contacts and close contacts that can't be found by human contact tracers."

Read more: https://t.co/87cgee7Jao pic.twitter.com/fk9wOX41cF

— LBC (@LBC) September 24, 2020
"Every single person who downloads it is helping to protect themselves, helping to protect their loved ones and makes the whole system more effective."

Health Secretary Matt Hancock set out the details of the new NHS contact tracing app.

Read more: https://t.co/87cgee7Jao pic.twitter.com/ymOQs56LuT

— LBC (@LBC) September 24, 2020
National news with a local twist
Ahead of latest restrictions coming into force this week, the Hits Radio Manchester news team spoke to Zouk Tea Bar & Grill about the measure to close bars and restaurants at 10pm.
Bars and restaurants across Greater #Manchester begin to close at ?pm tonight.

It was one of the measures announced earlier this week as the prime minister set out new restrictions to tackle rising #coronavirus cases.

We've been speaking to @ZoukTeaBar in Manchester ? pic.twitter.com/dyP6sgBXVN

— Hits Manchester News (@hitsmcrnews) September 24, 2020
Has your station launched a new segment, had someone interesting on a show or done something else great this week? Let us know by contacting coral.williamson@radiocentre.org