Keeping the nation smiling: the week in radio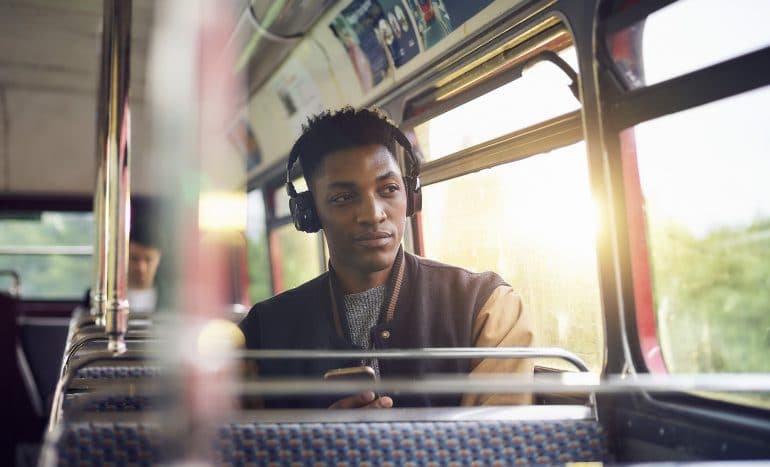 We're currently living through challenging times. Whether you tune in for the news, entertainment or a bit of companionship, it's never been more important for radio to support its listeners.
You might be working from home, social distancing, or on the frontlines. Radio offers audiences a few moments of distraction, a voice in the room, and a bit of joy in a time when it's needed more than ever. Some good songs, funny content and a few moments of collective positivity can all have an impact on your day.
Every week, we round up some of the best moments in commercial radio from the last seven days for your enjoyment. Whether you caught them live or want to listen back, check them out below.
We couldn't pick just one clip
KISS FM's new breakfast show with Jordan & Perri kicked off this week, with fun banter and a TikTok after-party this Friday to celebrate the end of the first week. We think it went pretty well.
We are crying ? ? @Jordan_Banjo thinks @perrikiely looks like Tracy Beaker! ?
?@DaniHarmer if you need a stunt double for the new series please let us know!

Tracy doing backflips anyone?!! #KISSBreakfast pic.twitter.com/jAVAGXVIlG

— KISS FM UK (@KissFMUK) August 4, 2020
He's had it ? @perrikiely is not impressed with @Jordan_Banjo just having ONE ALARM … is it just us or is that W E I R D ??
?#KISSBreakfast pic.twitter.com/BCSh2UjKfS

— KISS FM UK (@KissFMUK) August 4, 2020
Creativity flooding into All New #KISSBreakfast already ? @Jordan_Banjo @perrikiely this eczema chat is out of hand ? pic.twitter.com/q5HaylbOHv

— KISS FM UK (@KissFMUK) August 6, 2020
Where can we put our orders in?
The Chris Moyles Show has made some branded face masks – which is genius – but they're not lasting long in the office, with exec producer Pippa giving half of them away…
Get the tissues ready
This morning, a very special Unlock Your Lockdown with Dave Berry helped out listener Terri, who has been dealing with cancer. We won't reveal anything more – the clip will do the talking.
For the past few weeks @daveberry_tweet has been helping to #UnlockYourLockdown

This morning we did something extra special for listener Terri and her family, making sure they get the best out of their time after lockdown… pic.twitter.com/1DU9Kr0AKd

— Absolute Radio (@absoluteradio) August 7, 2020
Drinking to XS
XS Manchester's XS Apprentice contest is back, with Joe and Alex attempting to make the best cocktails they can in under 5 minutes for Lord Dave. Sadly, the XS-presso martini didn't get any extra points for its on-brand name.
Our summer survival tip is to listen to your favourite stations
With staycations the main holiday for a lot of people this year, Jamie Theakston and Lucy Horobin spoke to Olympian Greg Rutherford about his summer survival tips for parents, and the joys of spending time outdoors.
Would love to have been a fly on the wall seeing @GregJRutherford and @robbierinder having their Lake District bro-liday together! ?@JamieTheakston @LucyHorobin | https://t.co/rvjFrccfvd pic.twitter.com/AwKNbOmKw1

— Heart (@thisisheart) August 5, 2020
Has your station launched a new segment, had someone interesting on a show or done something else great this week? Let us know by contacting coral.williamson@radiocentre.org