Keeping the nation smiling: the week in radio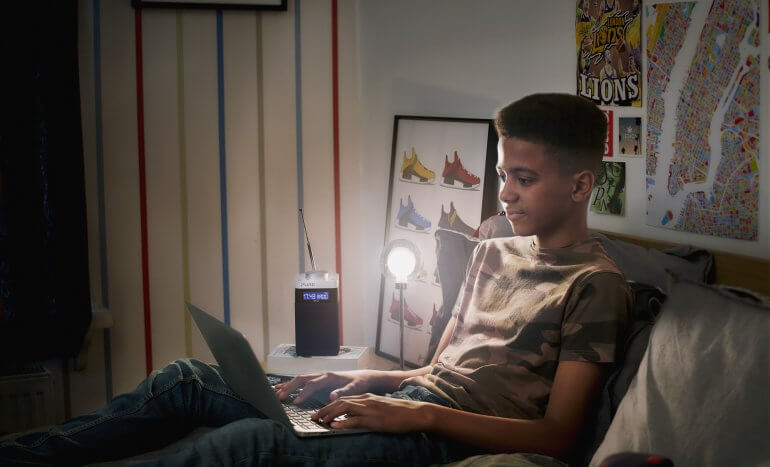 We're currently living through challenging times, when many are forced to isolate. For some, the next few weeks will be difficult and perhaps lonely, so it's never been a more important time for radio.
Radio offers audiences a few moments of distraction, a constant voice in the room, and provides a bit of joy in a time when it's needed more than ever. Some good songs, funny content and a few moments of collective positivity can have an important impact on the day.
In a new weekly feature, we thought we'd round up some of the best moments in commercial radio from the last seven days for your enjoyment.
Radio industry unites to thank NHS workers
At 8pm on Thursday, radio stations across the UK came together alongside millions of people to thank the immense efforts of NHS workers during the coronavirus pandemic. A mass applause, coordinated under the #clapforourcarers hashtag on social media, showed the country's gratitude to all the nurses, doctors, GPs, carers and many others working tirelessly to help fight the virus.
The round-up below, created by David Lloyd, shows how Heart, LBC, Hits Radio, Absolute Radio, BBC Radio 2 and 5 Live, Nation Radio, and more encouraged their listeners to join the applause at their windows, front doors and balconies. The radio initiative meant that those in rural areas or anyone not able to go outside could experience the moment and feel part of thanking the NHS at such a crucial time.
Kids stuck at home? Have them listen to Stuck At Home
The national radio station for children, Fun Kids, has launched a new daily podcast for all the kids stuck at home while schools are closed. The series includes things to do at home, ideas for activities and also has experts on to discuss the current crisis in a relevant tone for younger ones. The podcast is on top of the station being a safe space for kids across the country to take a few minutes away from the doom and gloom.
LBC's Theo Usherwood calls in from hospital
On Monday, LBC Political Editor Theo Usherwood spoke to James O'Brien and announced he'd been given the all-clear to go home after spending a week in hospital with pneumonia and suspected coronavirus. In the emotional call, he praised the staff who'd saved his life, before delivering a powerful call for people to stay home, or risk overpowering the NHS.
 Shelf Isolating
The Magic Radio Book Club is inviting listeners into the homes of authors Adele Parks and Eoin Colfer, alongside presenters Emma B and Tom Price, as they share their bookshelves and recommended reads while on lockdown, under the pun-tastic #ShelfIsolation hashtag. Earlier this week, afternoon presenter Emma B shared the to-read pile next to her bed, including Margaret Atwood's sequel to The Handmaid's Tale, The Testaments, and a recipe book from Dishoom.
We could all do with getting away from screens for a bit at the moment! So here's @emmab_radio with her best book recommendations for #ShelfIsolation ft @TimmyMallett, @MargaretAtwood and @Dishoom ?What are you reading? Get involved! pic.twitter.com/JKxFBWOhqP

— Magic Radio (@magicfm) March 24, 2020
Stop by the JACK It Inn
In response to the restaurant, café and pub shutdowns across the country, Oxfordshire's JACKfm launched a virtual pub on Facebook Live last Friday, bringing listeners together via social media – including a public vote on Twitter to name the new establishment. Available to watch back on Facebook, the gathering was such a hit they're bringing it back again today.
Has your station launched a new segment, had someone interesting on a show or done something else great this week? Let us know by contacting coral.williamson@radiocentre.org