Keeping the nation smiling: the week in radio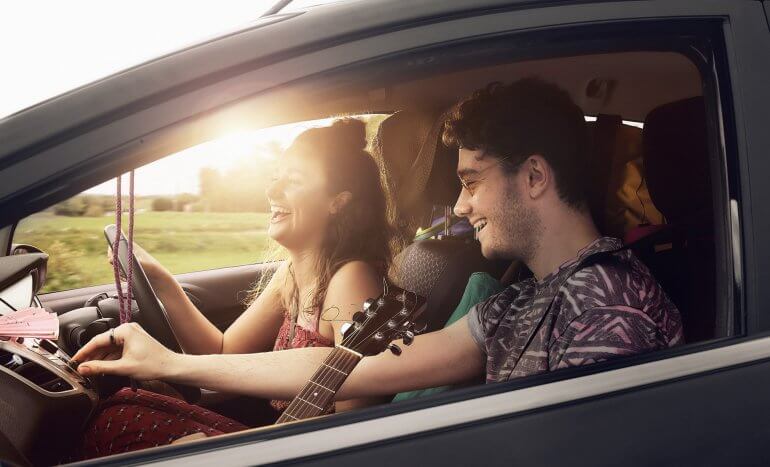 We're currently living through challenging times. Whether you tune in for the news, entertainment or a bit of companionship, it's never been more important for radio to support its listeners.
You might be working from home, social distancing, or on the frontlines. Radio offers audiences a few moments of distraction, a voice in the room, and a bit of joy in a time when it's needed more than ever. Some good songs, funny content and a few moments of collective positivity can all have an impact on your day.
Every week, we round up some of the best moments in commercial radio from the last seven days for your enjoyment. Whether you caught them live or want to listen back, check them out below.
The cutest caller ever
Eight-year-old robin enthusiast Danny called in to Mystery Hour to speak to James O'Brien – and after asking his aviary questions, stayed on the line to share how much he listened to the show and had learned from it.
The force is strong with this one
Listener and Chef Gos spoke to Simon Mayo to request his 'walk on music' – The Imperial March – which warns the other chefs that he's around. He also revealed how everyone has learned about classical music through Scala Radio, which keeps the kitchen calm.
We can confirm that listener Gos wasn't paid by management to say that, he just has great taste in music. pic.twitter.com/JvolrYXMkt

— Scala Radio (@ScalaRadio) July 24, 2020
If you thought you'd had a bad morning…
Union JACK Radio's Adam English gave listeners a bit of insight into studio life this morning, revealing the leaky disaster that would affect The Full English breakfast show, somehow managing to maintain good humour throughout.
At least it's on brand ? https://t.co/Q2cAWh4hMz

— Union JACK Radio ? (@unionjackradio) July 31, 2020
Some pukka sarnies and tasty tunes
At lunchtime yesterday, a special Packed Lunch on Magic Radio was presented by celebrity chef Jamie Oliver. While the full hour was a fun listen, the detailed sandwich descriptions mean it's not one to enjoy on an empty stomach!
Loving this segment
Angie Greaves' Love Letters are caring dedications between friends, partners, colleagues and family members, like Carol and her daughter Charlotte. With Charlotte living 11,000 miles away in Australia, their plans to see each other had been put on hold due to the pandemic.
Here's a gorgeous Love Letter sent to @AngieGreaves from Carol to daughter Charlotte, who are miles apart & not able to see each other as planned ?

If you'd like to dedicate your own Love Letter, get in touch with Angie here & listen on Sundays at 10am: https://t.co/xXKvlu3Idz pic.twitter.com/cZ1N6GKCDw

— Smooth Radio (@SmoothRadio) July 30, 2020
Has your station launched a new segment, had someone interesting on a show or done something else great this week? Let us know by contacting coral.williamson@radiocentre.org