Industry News
31 January 2018
Huge boom for radio as 2017 Q3 revenue figures released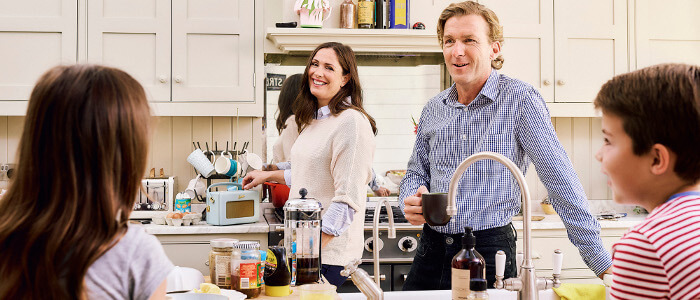 The latest Advertising Association/WARC Expenditure Report has been published and once again shows radio performing well ahead of the market, boosted particularly by digital revenues. In Q3 2017 radio revenue increased 5.1% year on year (boosted by a 42.6% rise in digital revenues) and outperformed the total media market growth of 3.5% resulting in an increase in market share for the second quarter running. Radio's performance was particularly impressive considering that, with the exception of direct mail, all other non-internet media experienced a year on year decline in revenue in the quarter.
These figures come off the back of radio announcing record revenues of £645.8m in 2016 and the AA/WARC report predicting a further 4.7% rise in radio's revenue for 2017. RAJAR figures last summer also saw commercial radio hit record audience figures of 35.9 million listeners every week.
Radiocentre's Chief Executive Siobhan Kenny said "The latest quarter's figures continue to follow the positive trajectory radio has been on for some time. Radio is outperforming the market and enjoying huge audiences. This surge is part of a wider revolution in audio, but also a result of advertisers seeing radio differently and recognising the positive impact radio has for their brands."
Read the figures in full below and the AA/WARC release here.
 

 Forecast summary

 

Adspend 2016 (£m)
2016 v 2015
Estimate 2017
Forecast 2018
% change
% change
% change
Internet*
10,257
12.9%
11.1%
7.3%
of which mobile
3,852
44.8%
32.6%
20.7%
TV
5,277
0.2%
-2.0%
1.5%
of which VoD
197
12.6%
11.4%
12.4%
Direct mail
1,739
-9.1%
0.9%
-5.0%
Out of home
1,123
6.1%
0.4%
2.3%
National newsbrands
1,093
-10.6%
-7.0%
-6.2%
of which digital
230
4.9%
16.2%
7.5%
Regional newsbrands
1,021
-13.2%
-14.1%
-9.2%
of which digital
193
-3.4%
3.6%
2.9%
Magazine brands
877
-6.8%
-12.8%
-7.4%
of which digital
282
0.2%
-7.4%
-0.6%
Radio
646
5.4%
4.7%
3.2%
of which digital
28
35.0%
27.1%
16.8%
Cinema
252
5.7%
9.3%
6.3%
TOTAL UK ADSPEND
21,355
3.6%
3.4%
2.8%
* Broadcaster VoD, digital revenues for newsbrands and magazine brands, radio station websites and mobile advertising spend are also included within the internet total of £10,257m, so care should be taken to avoid double counting.
Source: AA/WARC Expenditure Report, January 2018
 At-a-glance media summary

Q3 2017 v Q3 2016
% change
Internet*
9.9%
of which mobile
30.7%
TV
-0.8%
of which VoD
13.3%
Direct mail
5.9%
Out of home
-0.8%
National newsbrands
-5.1%
of which digital
21.5%
Regional newsbrands
-14.2%
of which digital
3.4%
Magazine brands
-11.9%
of which digital
-10.5%
Radio
5.1%
of which digital
42.6%
Cinema
-8.4%
TOTAL UK ADSPEND
3.5%
* Broadcaster VoD, digital revenues for newsbrands and magazine brands, radio station websites and mobile advertising spend are also included within the internet total, so care should be taken to avoid double counting.
Source: AA/WARC Expenditure Report, January 2018