How UK radio is working hard to balance the diversity scales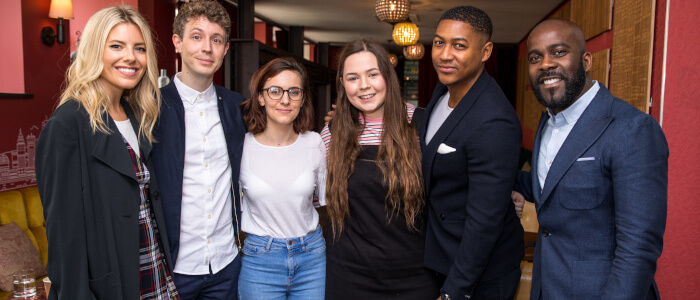 This article by Radiocentre CEO Siobhan Kenny was originally published in Broadcast Magazine on 16th May 2018.
Last year Ofcom released its official figures on diversity among the UK's major TV broadcasters. Now, for the first time, the spotlight is about to be shone directly onto the radio industry, as Ofcom prepares to release its inaugural annual benchmarking figures on the diversity of UK radio in the next few weeks.
Let's face it – the results are hardly likely to surprise anyone (the broadcast industry as a whole could do with more diversity), but in fact there's already lots going on behind the scenes to balance the scales.
Take commercial radio, for example – with over 350 stations covering a vast range of mainstream and niche offerings, and more than 35 million people tuning in each week, the sector already has an incredibly diverse and popular output. Commercial radio also has diverse listeners, reaching 60% of the BAME audience (compared to 45% for BBC services).
However, as an industry, we recognise that if we better reflect our diverse audience in terms of who we employ, we can provide an even better service to our listeners.
This is why at Radiocentre – the industry body for commercial radio – we have been working on a number of ways to address this issue, including developing partnerships with both Creative Access and the BBC to try and improve representation of young people from BAME backgrounds working in radio.  We will also be working with Ofcom and the rest of the industry once the report is published to address individual issues that come to light.
Meanwhile, our members have also set in motion a multitude of great initiatives with huge potential to increase diversity in radio: Global, home to some of the UK's favourite radio stations like Heart, Capital and Classic FM, recently launched the Global Academy, a state-of-the-art school for young people looking to get into broadcasting. Pupils can study for full-time for GCSEs and A-Levels as well as a qualification in Broadcast & Digital Media.
Bauer, which owns KISS, Magic and Absolute Radio, also has an Academy spread over 22 locations around the UK. Tutors at the Bauer Academy are leading academics and media professionals which means the students get plenty of time with practitioners who are walking the walk in the industry.
These projects give young enthusiasts from any background a chance to break into the fast-paced and exciting world of media – crucially, not just those privileged enough to have a parent or family friend already in the industry to help them get their foot in the door.
The radio industry has also just launched the Young ARIAS, an exciting new awards program specifically for under-18s, building on the success of the Audio and Radio Industry Awards (ARIAS) run by The Radio Academy. This will celebrate the fabulous work young people are doing in radio and audio – whether that's presenting a show on their university radio or podcasting from their bedrooms.
This is just the start of a journey to improve diversity in radio, but these initiatives are already beginning to broaden the talent pool that will make up the next generation of people employed in broadcasting, meaning that the radio professionals of tomorrow will come from a much wider variety of walks of life. We think that's worth making some noise about.