Government still needs to act to ensure the future of radio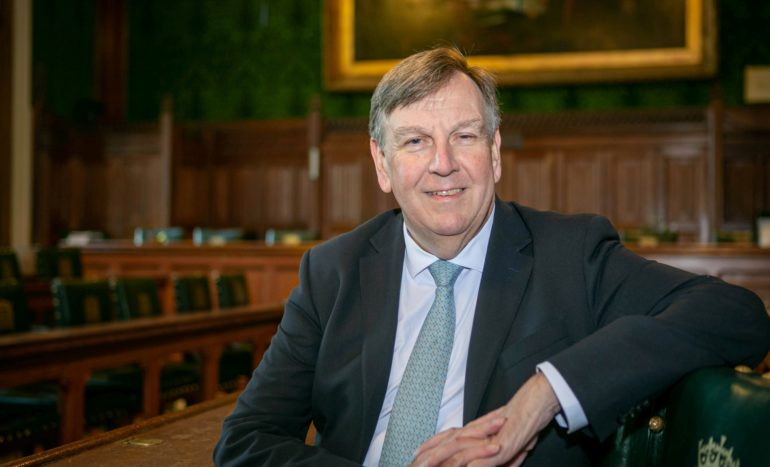 The below was written for Campaign Magazine
As a former culture secretary and media minister, I am very aware of the power of radio and the value it has for millions of people.
Over the past week of political turmoil, we have been reminded of the power of radio as a brilliant source of trusted information for audiences, whether it is discussion and analysis on LBC and Times Radio or just a reminder of the latest headlines at the top of the hour on music and entertainment stations such as Heart or Hits Radio.
The decline of radio has been oft predicted but, in fact, it remains in rude health with about 90% of adults tuning in every week. However, the way in which they do so is changing very fast.
Like many, I wake up each morning to the radio but I now do so by telling my smart speaker the station I want to listen to. No matter where I am, I can now choose almost any station from national radio, local stations or even Caroline Community Radio, which covers my own constituency of Maldon.
This week, I have no doubt that on its Prime Day, Amazon will be further promoting its latest Echo device.
Already, about half of UK households own at least one smart speaker, with Amazon the market leader by some margin, with Google's version coming in second.
However, the proliferation of these devices has also led to legitimate concerns about privacy, data protection and the power of these online gatekeepers. I welcome the inquiry that the Digital, Culture, Media and Sport (DCMS) Select Committee, which I used to chair, is currently running, examining these and related issues.
In particular, I hope that it will focus on the risks to the UK's world-leading radio and audio industry. As a former culture secretary and media minister, I am very aware of the power of radio and the value it has for millions of people.
This was especially apparent during the Covid pandemic, when, once again, radio was shown to be a trusted medium for news, information and advice, as well as entertainment and companionship.
The continuing importance of radio was recognised in the government's recent Digital Radio and Audio Review but it also concluded that new rules were needed to protect its accessibility and to ensure that listeners can easily find the stations that they want.
Unlike traditional radio receivers, smart speakers are operated by US tech firms with no obligation to carry radio in the form intended – or at all – in future. This is a real worry for radio stations and a potential problem for audiences.
What if their favourite station is replaced by a music playlist powered by a tech company? What if they are asked to pay to listen to the radio in future? What if a commercial station has its advertising replaced so it can no longer pay the bills and goes out of business? Or if the only way they can listen to a BBC station is with ads sold by a tech platform?
This might sound fanciful, but in some cases it is already happening. There are already examples of UK radio stations being removed from online platforms like TuneIn and listeners being diverted to music playlists instead of the radio service they asked for.
Political events this week mean that we will have a new prime minister in the autumn as well as a full government reshuffle, so there is no doubt uncertainty ahead for the DCMS legislative programme.
The government was intending to legislate in this session to ensure that UK public service TV broadcasters still have prominence on smart TV sets and I hope that this remains the case. However, while the White Paper recognised the need for similar measures to support UK radio, it called for more work rather than specific action in the forthcoming Media Bill.
This will be a huge missed opportunity, because the Bill offers the ideal vehicle to set down a simple set of rules to support radio, which would command cross-party support. Failure to grasp this opportunity would be a big mistake. It would risk the future of much-loved British institutions and alienate millions of listeners.
This does not seem to be a price worth paying. A much better deal for everyone, which I will convey to new ministers in due course, would be to encourage innovation, while introducing some light-touch rules to guarantee the future of radio, however people choose to listen to it.
The Right Honourable John Whittingdale is the member of parliament for Maldon
This was first published on Campaign Tuesday 12th July