George Butler promoted to Head of Marketing at Radiocentre and Radioplayer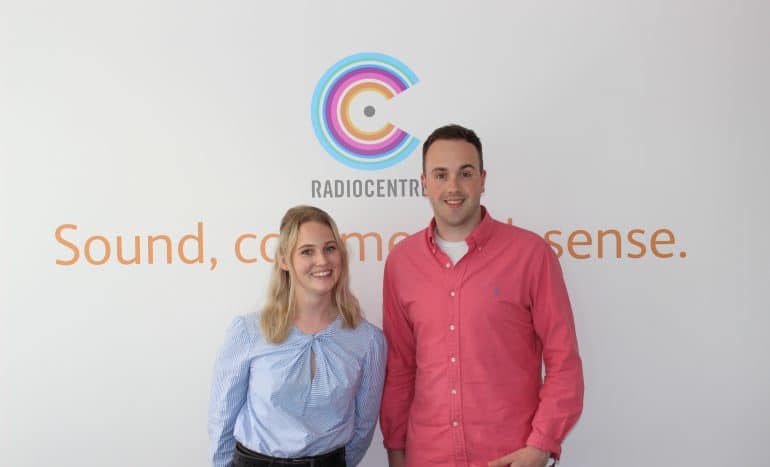 Radiocentre has promoted George Butler to Head of Marketing. George joined the industry body for commercial radio as Marketing Executive in 2016 and was promoted to Marketing Manager in 2018.
Recognised last year in Radio Academy's 30 Under 30 for his work, George has become an integral part of Radiocentre, organising events including the sell-out Tuning In conference at Picturehouse Central and launching this year's inaugural Young ARIAS, a new awards scheme that celebrates radio and audio created by under-18s. Reporting to Radiocentre's Client Director Lucy Barrett, he is part of the team behind the Mental Health Minute, which brings together all UK radio including the BBC, commercial and community radio for a 60 second message to raise awareness of mental health. This year famous voices including Prince William, Katy Perry, Stephen Fry, Alesha Dixon and Jameela Jamil were brought together by Radiocentre and The Royal Foundation's Heads Together to talk about the value of listening. George is also a presenter at Fun Kids in his spare time, broadcasting on the weekends.
As part of the team changes, Jade Atkinson has also been promoted to Marketing Manager, after joining Radiocentre last year as Executive and Marketing Assistant.
Lucy Barrett, Client Director, Radiocentre, said: "George lives and breathes audio, bringing passion and detail to everything he works on. In just a few years, George has proven himself to be an ambitious and highly creative team leader who always brings people along with him, making a huge impact within the wider radio industry."
She added: "Jade joined us last year and her diligence, quiet confidence and ability to make things happen has not been lost on anyone at Radiocentre. She has a great future ahead of her."
George said: "I love being part of the best industry in the world. Talking about audio all day is a dream job and working with such a great team, making noise about commercial radio's role in the audio revolution is a genuine pleasure. I'm excited to continue that in my new role with Jade alongside me."