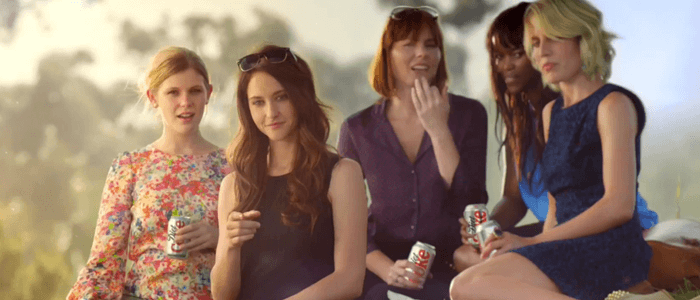 On a Monday night in September, ad execs and clients voted to kill off gender stereotyping in advertising.
During a good-natured Advertising Association (AA) debate called "Last Man Standing" three speakers (from Iris Worldwide, Direct Line and Google) put forward their pet stereotypical hates to be killed off: "pink versus blue", "innovation for innovation's sake" and "downright misleading work roles".
Voters were reminded of Diet Coke and the female secretaries ogling the male window cleaner's rippling muscles. That's sexist, but is it offensive too?
In June, Unilever have announced that they will be working in partnership with the UN in an attempt to fight gender stereotyping in advertising.
Keith Weed, Unilever's Global chief marketing and communications officer is quoted as saying "Our job isn't done until we never see an ad that diminishes or limits the role of women and men in society… This is no longer just a social imperative but a business one, progressive ads have been found to be 25% more effective and deliver better branded impact."
The Advertising Standards Authority (ASA) have reported that they have been "analysing feedback" on gender stereotyping and sexism, and will be using this feedback to help shape its public research and, importantly, how it interprets the highly subjective Ad Code rule: "Ads must not cause serious or widespread offence against generally accepted moral, social or cultural standards".
The ASA upheld two press ads last year because they were "sexually suggestive, objectified women, were sexist and therefore likely to cause serious offence". One featured underwear-clad women gardening to sell horticultural equipment; the other used a woman dressed in a short dress, stockings and suspenders painting a wall to sell masking tape.
However, compare those with a radio ad for an electrical retailer which said: "Everyone's going to Budd Electrical. It's B, U, double D and we all love a double D right?" The team at Radiocentre Clearance had to decide: was this ad "cheeky and harmless" or "sexist and offensive"?  We opted to clear the ad, in part because the ASA has a long history of not upholding complaints of the same nature. So the ad went to air, two listeners complained and, on this occasion, the ASA upheld the complaints. They said that the line "would be seen to be objectifying women and was therefore sexist and likely to cause serious or widespread offence".
This was the first time in over a decade that a radio ad had been upheld solely on sexist grounds, from which we conclude that Radiocentre Clearance is getting it about right but we need to ensure that we renew our focus on making sure that ads we approve do not include potentially offensive gender stereotypes or sexist portrayals of men and women.