Industry News
16 October 2023
Do They Know It's Christmas (copy advice time)?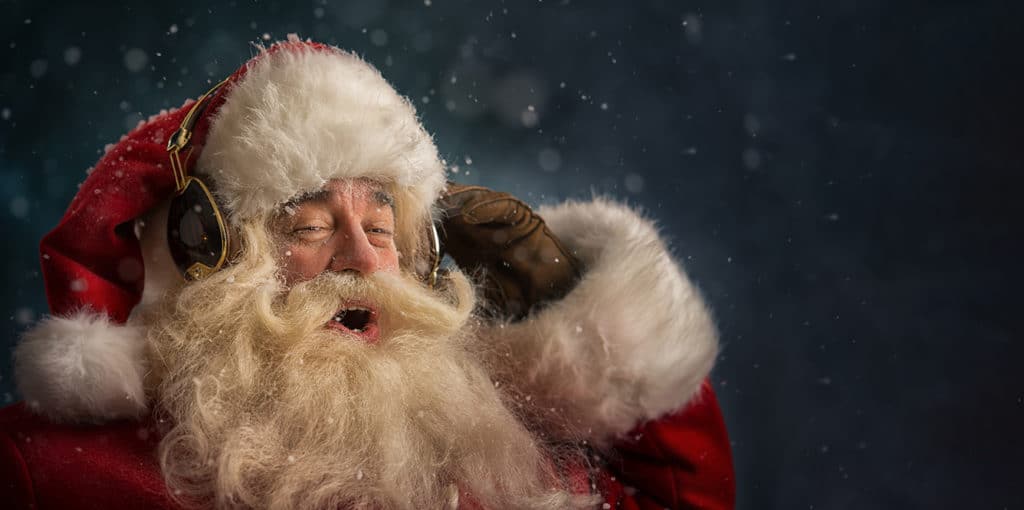 We're dusting off our novelty jumpers, cranking up Mariah and putting the finishing touches to our Blue Peter advent crown (with flame retardant tinsel, of course). All of which can only mean one thing… it's time for Radiocentre Clearance Christmas guidance. 
Alcohol ads must not condone or encourage excessive drinking or link the consumption of alcohol to social success. That means ads must not suggest that Christmas booze is a necessity or that it will help the office party go with a bang. We can't approve anything that condones or makes light of drinking too much (so jokes about hangovers are likely to be problematic).  However, this policy is not meant to curtail ads intended to counter problem drinking or inform consumers about alcohol-related health or safety themes, such as anti-drink driving campaigns. The full BCAP rules for alcohol ads are available here  https://www.asa.org.uk/type/broadcast/code_section/19.html  and it's worth taking a look to remind yourself of the restrictions on creative treatments, claims and scheduling.
Religious themes in ads need to be handled sensitively, particularly in the run up to and during Christmas. We need to consider whether the re-working of biblical stories, prayers or religious passages to help sell commercial products and services is likely to cause offence and we generally advise against such creative treatments.  For example, some listeners find the use of the Nativity as a creative device to be exploitative in the context of pre-Christmas selling. We do however make an exception for ads based around school nativity plays, provided they are done in a way that is not disrespectful to the nativity story itself.
Religious Christmas carols and hymns may be used in ads with care, if the subject matter is relevant. For example, in the case of an ad for a concert performance or a carol service. It's unlikely to be acceptable for religious music to be re-worked to advertise an explicit sales message or an unrelated product.
Secular carols and non-religious Christmas songs can be used with more freedom and sales messages, straplines, jingles etc. may replace the lyrics of secular Christmas carols, but care must be taken to ensure that the choice of lyrics does not deride or mock the carol or religious beliefs in general.
Based on experience, the lists below represent various carols that customers have used in ads or queried.
Secular carols – may be acceptable with sensitively-adapted lyrics
Deck the Halls with Boughs of Holly
Jingle Bells
Good King Wenceslas
I saw Three Ships
On the First Day of Christmas
We Wish You a Merry Christmas
The Holly and the Ivy
Religious carols – less likely to be acceptable. In some cases, they may be acceptable as background music only or if relevant to the product or service being advertised. Each piece of draft copy will be judged on a case-by-case basis.
Silent Night
See Amid the Winter Snow
Ding Dong Merrily on High
Little Town of Bethlehem
O Come All Ye Faithful
Hark, the Herald Angels Sing
Once in Royal David's City
God Rest Ye Merry Gentlemen
Good Christian Men Rejoice
We Three Kings
Whilst Shepherds Watched
The First Noel
Away in a Manger
Joy to the World
Santa Claus/Father Christmas is not going to be very happy with you if your ad upsets anyone by suggesting that he doesn't exist, so remember that your audience may include younger listeners. Bah humbug.
We'll be publishing our Christmas and New Year opening hours soon, but as ever it's worth getting your ads to us as soon as possible because we're always very busy in the run up to the festive period. If you have any questions, contact us at clearance@radiocentre.org and we'll do our best to help.