DEC says a big thank you to commercial radio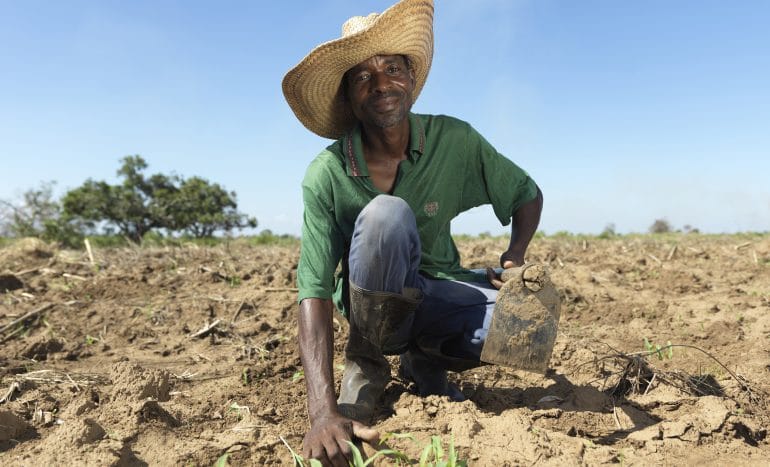 Cyclone Idai: You gave shelter, supplies, seeds and training, but most importantly you gave hope
DEC Chief Executive Saleh Saeed on how the generous support of commercial radio is helping people in Mozambique rebuild their lives after March's disaster.
After a busy year in the news, the events in Southern Africa at the end of March might seem like a distant memory to us, but the effects of Cyclone Idai are very much still being felt.
The cyclone hit Mozambique, Malawi and Zimbabwe hard. The UN called it "one of the worst weather-related catastrophes in the history of Africa". More than 900 people were killed, and almost three million people were left in urgent need of humanitarian assistance.
This is where the Disasters Emergency Committee – and commercial radio stations – come in. Your support in airing our urgent appeal for funds and the generous donations that followed meant our member charities could respond immediately with life-saving supplies. But that was just the beginning. After saving lives, we have to rebuild them.
I recently returned from Mozambique, where I saw how donations were being put to work to help people who had been badly affected by the cyclone and devastating flooding that followed.
I met Maria, who like many in her community had lost most of her possessions. Their homes, crops, livelihoods and the local school all gone. Maria explained how, with a little training and some seeds provided by DEC charity Plan International, she was able to grow vegetables. "I have been able to feed my family, give away vegetables to my friends and still have some to sell as well," she told me. This has been a major focus for DEC charities in the wake of this disaster, and DEC funds have enabled more than 220,000 people to get growing again across the three countries.
In total, our appeal raised £43 million and helped hundreds of thousands of people in the first six months following the cyclone. And none of it would have been possible without your generous support. You gave people shelter, supplies, seeds, training and water systems, but most of all, you gave them hope. Hope that after this terrible disaster, life could go on, and their families' lives could be rebuilt. Thank you so much.
• 8.2m adults heard an appeal at least once
• The ad was heard 19.9m times in total
• The average listener heard the ad on average 2.3 times
• Radio donated 1562 spots in total