Black Lives Matter: the week in radio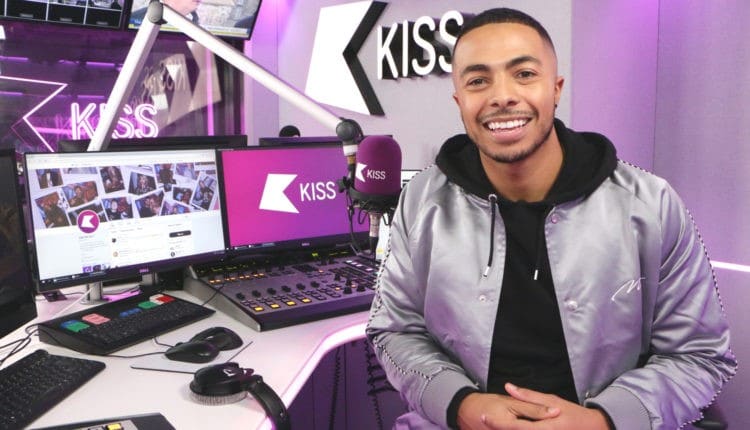 In the last week, stations across the UK have covered the death of George Floyd and continuing police violence in the US. Commercial and BBC broadcasters alike took part in #BlackoutTuesday, and ran special programming, while their presenters shared their personal feelings, called for anti-racist action, and encouraged listeners to use their voice.
Radio is a platform that speaks to the nation, with 48.9m listeners (nine out of 10 people) in the UK tuning in each week. When it comes to the most important topics, whether that's the coronavirus crisis, mental health issues, or systemic racism and police brutality, broadcasters can inform, reassure and even entertain their audiences in a wide variety of ways.
To recognise this, our latest round-up is focusing on how radio has covered the Black Lives Matter movement and the news of George Floyd's death and ensuing protests in the last week, with some examples of personal moments, interviews and regular segments, that are worth listening to again.
KISS FM
On Monday, Tyler West talked about his heavy heart, and refusal to pretend on the radio that the world was okay when it's not. He explained the difference between being a non-racist, and an anti-racist, calling for people to step up and evoke change.
#BlackLivesMatter @TylerWestt pic.twitter.com/LLE7uvr8zP

— KISS FM UK (@KissFMUK) June 3, 2020
Capital FM
On the Capital Breakfast show, Roman Kemp spoke on-air to a member of Capital's events team, his friend Joey, about how the news has made him feel. Joey spoke about the rollercoaster of emotions he's felt, his own experiences of racism as a black man living in London, and what more can be done by allies.
"People from the Black community should feel safe enough to answer these questions, so real change can happen." pic.twitter.com/vLEsj5I0tJ

— Capital (@CapitalOfficial) June 4, 2020
BBC Radio 1
In an emotionally charged moment, Clara Amfo spoke about her need to take a day off to look after her mental health, how she had been affected by the death of George Floyd, and the inequality in the popularity of black culture compared to the racist experiences of black people, quoting Amanda Seales: "You cannot enjoy the rhythm and ignore the blues".
"You cannot enjoy the rhythm and ignore the blues"

This is incredibly powerful from @claraamfo on the death of George Floyd, racism and its effect on her own mental health. pic.twitter.com/qxHrvKfn0e

— BBC Radio 1 (@BBCR1) June 2, 2020
Capital XTRA
Capital XTRA's Yinka & Shayna Marie opened up about their previous hints about being there for listeners through "a hard time", and instead wanting to directly talk about the news. They discussed the importance of using their platform as black women on a radio breakfast show, to do their duty of saying something – and calling for everyone else to as well.
.@YinkaBokinni & @ShaynaTMarie ? #BlackLivesMatter pic.twitter.com/DXws45NeUV

— Capital XTRA (@CapitalXTRA) June 1, 2020
Hits Radio
Having previously covered everything from Brexit to hand-washing and the changing lockdown rules, Fleur East's Rap Roulette this Friday educated listeners about the Black Lives Matter movement, decried racism as a virus, and called for listeners to speak up against racism.
'It's a movement with a message that is centuries old, so if you stand against injustice then speak up and be bold '

An incredibly powerful Rap Roulette from @FleurEast this week ?? #BlackLivesMatter pic.twitter.com/PBSW7wVbRJ

— Hits Radio (@hitsradiouk) June 5, 2020