Airbnb's Jonathan Mildenhall feels the love for Radiocentre's latest See Radio Differently ad
|
INDUSTRY NEWS General News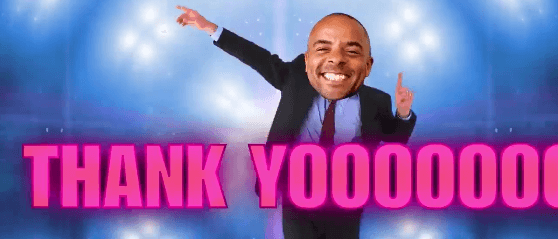 Jonathan Mildenhall, Airbnb's CMO, has reacted with joyous enthusiasm to "his" ad, which hit a number of national and commercial stations, such as Absolute and Kiss, yesterday.
Mildenhall is based in San Francisco and Radiocentre staff were delighted to receive a characteristically warm and charming tweet from him in the small hours of this morning which read: "Dear @Radiocentre – nothing like knowing your audience intimately. My love for radio just went BOOM! #iheartradio". The tweet was accompanied by an animation of the perky CMO hitting the dancefloor with the words "thank youuuuuuuuuuuuuuuuuuuu!" The entire tweet can be viewed here.
This response was very much in keeping with the ad, an upbeat song in the style of a house anthem that urged Jonathan to consider advertising on radio, as "there's just one place to be – on the radio for Airbnb." The song also made use of the global home-share brand's positioning "Belong Anywhere" when the lyrics belted out "We Belong together…" in reference to radio and Airbnb.
Created by Lucky Generals, the ad is the latest in a campaign series of high profile radio ads targeted at famous marketers, which has seen a hip-hop rap ad dedicated to Unilever's Keith Weed and a personalised appeal to Craig Inglis of John Lewis to consider spending more on radio given the brand's well-known love affair with TV advertising.
Lucy Barrett, Client Director at Radiocentre says: "Jonathan is an absolute star. The targets of our bespoke ads are kept in the dark in advance, naturally, to ensure the necessary element of surprise. So Radiocentre is always in a state of nervous excitement as we await their reaction. Jonathan's Twitter profile states that "a world full of greater humanity and creativity is a better world for all" and he certainly walks the walk with his response, which was great fun, original and fizzing with flair."