A rising podcast lifts all audio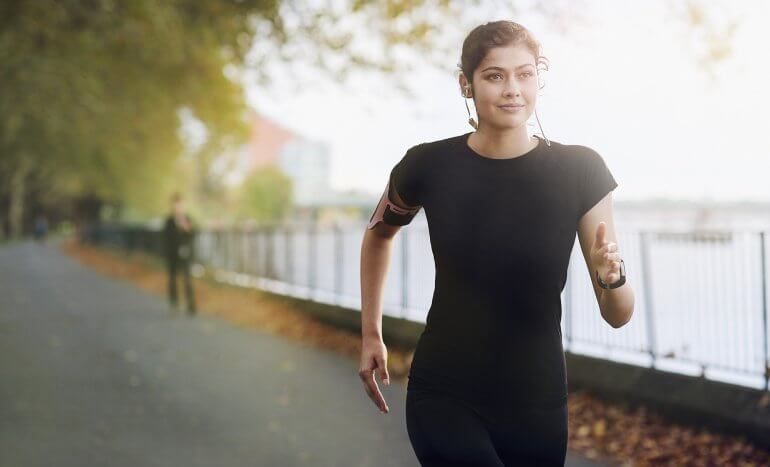 Radiocentre's PR & Communications Manager, Coral Williamson, takes a look at how the podcast sector is shaping up and how it compares to radio, particularly when it comes to advertising.
On 13 June, London hosted Radiodays Europe Podcast Day, an annual event that brings together the podcast world in Europe and assesses the state of the landscape. Although still relatively small compared to radio, podcasts are helping grow the audio market by creating a renewed interest in the medium, particularly in agencies, allowing listeners to immerse themselves in a wider range of audio than ever before.
According to RAJAR MIDAS, podcasts' share of listening has doubled in the last three years. It now accounts for 4% of total audio listening, up from 2% in Spring 2016, and for the first time has overtaken CDs and vinyl. Although this is still small when compared to radio which continues to grow audiences and have over 75% of total audio day.
The wide range of choice available, offering something for everyone, plus the ease with which audio slips into consumers' increasingly multi-tasking lives, help explain why the reach of podcasts has also almost doubled, from 7% to 13.9% of all adults in the UK listening to the format. Commercial podcasts on their own now reach 10.5% of UK adults.
There is no published revenue data for podcasts in the UK, which makes it hard to compare it to commercial radio which took a record total of £713.3 million in ad revenue in 2018, breaking the previous 2017 record of £679.2 million. However in the US, a new report from the Interactive Advertising Bureau (IAB) and PwC suggests that the US podcast industry generated an estimated $479.1 million in revenue in 2018. However the US podcast market is a lot more established than the UK where some experts estimate UK revenues around the £10m to £12m figure.
As well as Podcast Day, which is now in its third year, there are also a number of initiatives and companies springing up around the sector, like Podcast Live, which was created by some well-known radio industry figures including Phil Riley, Matt Deegan and the late John Myers. Through live events, its aim is to give fans access to the people who create the podcasts they love. The British Podcast Awards, part of Radio Audio Week, are also now in their third year, with George the Poet's 'Have You Heard George's Podcast?' named this year's Audioboom Podcast of the Year, as well as winning Best New Podcast and three other awards.
A new report, produced for record labels association the BPI, was released last week and highlighted the scale of the current podcasting phenomenon, and how music artists like George the Poet, Jessie Ware, George Ezra and more are embracing the format.
Bauer Media has used podcasts to expand its other media offerings, with the likes of Empire, Grazia and now Q Magazine joining podcast-packaged shows from Absolute Radio (The Frank Skinner Show) and Planet Rock (My Planet Rocks).
Global offers podcasts via its Global Player platform, with content from Heart, Capital, Smooth, Classic FM, Radio X, LBC, Capital XTRA and Gold featuring as Global Original items, along with podcasts from other suppliers including the BBC. It also offers advertisers access to podcast audience through DAX.
Earlier this month, Global announced a partnership with ITV, bringing the latter's to bring the broadcaster's podcasts to its audio platform, the Global Player, and promoting them on its radio stations. The two-year deal kicks off with the Love Island podcast.
With so many initiatives relating to podcasts it will be fascinating to see how the sector develops alongside the rest of the radio and audio industry.
Read more about what went down at Podcast Day from Adam Bowie here and a summary of each session from the official website here.