Global, the media & entertainment group, has unveiled two new marketing campaigns as it continues to grow its brands.
Capital London breakfast show presenter Roman Kemp is joined by a host of stars including Ed Sheeran, Liam Payne, Katy Perry, Niall Horan and Little Mix for a new TV ad breaking on The X Factor this Saturday. While Global also celebrates Classic FM's 25th birthday with a national cinema campaign.
This Saturday, during the first episode of The X Factor, a new campaign to promote the Capital London Breakfast Show with Roman Kemp, will premiere. The 60 second ad will feature in the prestigious 'ITV Presents' slot introduced by an ITV voice at the start of the ad break.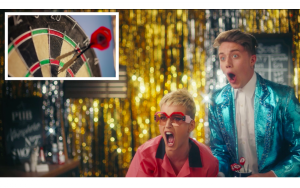 The ad shows Roman in a series of unlikely scenarios with Ed Sheeran, Liam Payne, Katy Perry, Niall Horan, Little Mix and other stars. The 60 second and 30 second spots will be supported by a social media campaign featuring more artists, running on YouTube, Snapchat and Instagram stories, and an outdoor campaign reflecting the new ad.
Adam Johnson, Global's director of marketing, said: "Capital is reaching its biggest audience in London in 13 years and we have a fantastic new breakfast show with Roman Kemp at the helm. This makes now the ideal time to promote Capital and reinforce our position as London's number one hit music station. The new campaign shines a light on the unique access Capital has to the world's biggest stars."
To celebrate Classic FM's 25th birthday, Global is launching a campaign next Thursday (September 7th) – exactly 25 years after Classic FM launched. The ad, 'You May Not Know The Name, But You Will Know The Music', will run in all 23 Picturehouse cinemas across the UK in prime 30 second spots as part of a new partnership. The typography in the ads describes iconic scenes from films, brought to life with instantly recognisable classical pieces.