Radiocentre appoints Matt Payton as CEO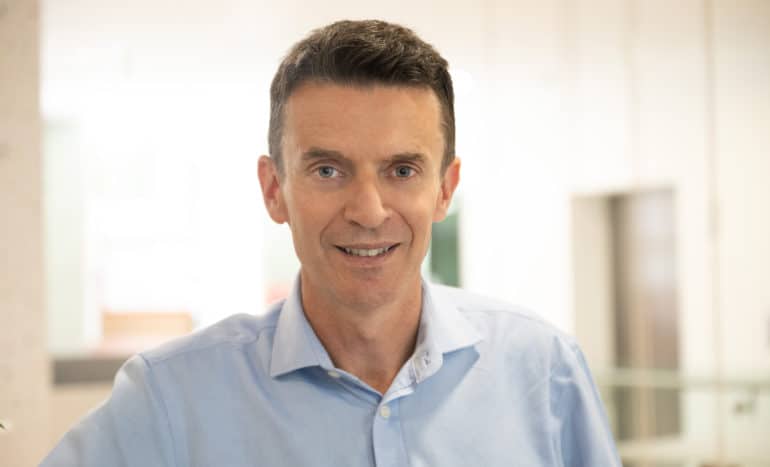 Radiocentre, the industry body for commercial radio, today announced that its Chief Operating Officer Matt Payton has been named as its new Chief Executive Officer. He replaces Ian Moss who has stepped down to spend more time with his young family.
Matt will have responsibility for leading commercial radio's engagement with Government, regulators and political stakeholders, as well as overseeing the sector's joint marketing and research activities with advertisers and agencies. 
Matt joined Radiocentre in 2009 and held leadership roles in Policy and External Affairs before being named Chief Operating Officer last year. Matt has overseen many areas of policy, strategy and public affairs for the organisation including demonstrating the public value of commercial radio during the Covid-19 pandemic and making the case for support from Government and regulators.
Matt has been instrumental in securing greater operational freedom for commercial radio, as well as formulating industry policy on the role of the BBC and securing new music licensing terms. Since 2019 he has also held the non-executive role of Secretary General of the Association of European Radio and is a board member of the Broadcast Committee of Advertising Practice. Prior to joining Radiocentre, Matt worked for several membership organisations and trade bodies, as well as in government and parliament.
Radiocentre Chair, Howell James CBE said: "Matt has been a key part of Radiocentre's success in recent years and has an unparalleled breadth of knowledge and insight into the world of commercial radio and audio. We are delighted that he has agreed to become Chief Executive and ensure Radiocentre continues to demonstrate the value of radio to both government and advertisers."
New Radiocentre CEO, Matt Payton said: "It's a real privilege to be involved in the radio and audio business at such an exciting time with commercial radio revenues and audiences at record levels. I can't wait to get started and work with the brilliant Radiocentre team on how we can do even more to drive the success of this fantastic medium."
Group Managing Director, Bauer Media Audio UK, Dee Ford CBE said: "The exciting transformation of radio and audio, underpinned by our listeners' behaviour and the needs of our advertising customers, is creating myriad digital opportunities. Matt's appointment will play to both his strategic strength and his leadership qualities, which make him the obvious choice to lead the Radiocentre's highly respected team and keep our industry moving forward at pace."  
Stephen Miron, Radiocentre Board Member and Group CEO of Global, said: "For the past 13 years Matt has been a fantastic advocate for the benefits of commercial radio, shaping industry policy and future-proofing digital audio in an increasingly complex landscape. We're delighted to see him take the reins at Radiocentre and build on the success in demonstrating the increasing marketing value that audio and radio brings to advertisers and brands."
Follow Matt on Twitter here.