Mental Health Minute wins Gold at the New York Festivals Radio Awards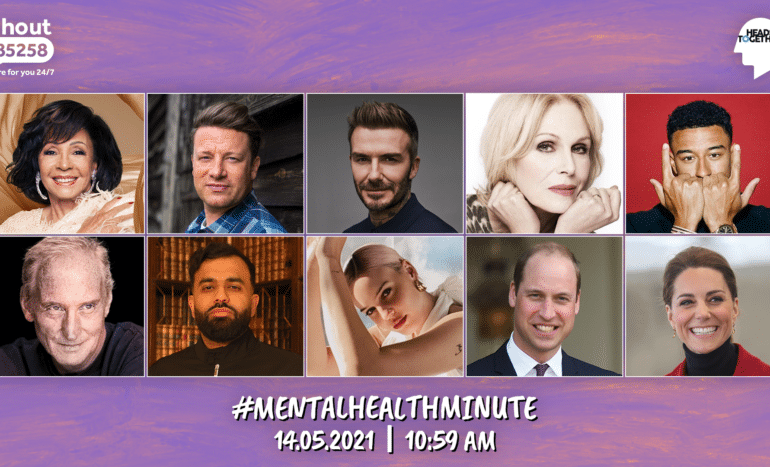 The Mental Health Minute, UK radio's unique broadcast that unites every station for a powerful moment of reflection, has won at this year's New York Festivals Radio Awards scooping Gold in the Public Service Announcement Promotion category.
The annual 60-second broadcast is led by Radiocentre's Client Director, Lucy Barrett and Head of Marketing, George Butler and created in partnership with The Royal Foundation of the Duke and Duchess of Cambridge.
Executed by content agency Somethin' Else, the initiative has been a part of the UK radio calendar since 2018 and aims to break down the stigma of talking about mental health issues.
2021's message brought together more than 500 commercial, community and BBC radio stations to reach a combined audience of over 20 million people and was written by renowned poet and mental health activist Hussain Manawer.  Famous voices joining Their Royal Highnesses The Duke and Duchess of Cambridge in the minute included former footballer David Beckham, chef and restaurateur Jamie Oliver, pop star Anne Marie, singer Dame Shirley Bassey, England footballer Jesse Lingard, and actors Joanna Lumley and Charles Dance.
Winners were announced last night (26th April) during the New York Festivals 2022 Storytellers Gala which took place virtually. The Award's honours radio and audio content in all lengths and formats and across all platforms from radio stations, networks, and independent producers from around the globe.
Lucy Barrett said: "Radio has the unique ability to reach millions of listeners in a distinctly intimate way, which makes it the perfect medium to continue the national conversation on mental health. We're so grateful to the Royal Foundation and every radio station for once again uniting to raise awareness of this important issue."
Darby Dorras, Executive Producer of Somethin' Else, said: "The way we communicate about mental health has never been more important, so we're delighted to see The Mental Health Minute win a New York Festivals Radio Award! It was a real honour to deliver this significant audio and social campaign again for the British public with our colleagues at RadioCentre and The Royal Foundation, and I'd like to give particular thanks to the brilliant 2021 MHM writer Hussain Manawer." 
Hussain Manawer said: "This is a real life story of grief, of loss, of depression, of heartbreak and most importantly above all a story of how the power of conversation, connection and communication helped save not only my mental health, but my life. When asked to write the Royal Mental Health Minute 2021 I felt a sense of urgency and a responsibility to ensure that the words kept true to their meaning but also their relation to hope and healing just as much as they do to the darkness of episodes. Congratulations to all involved, we have so much more to do x."