Global named 2017's Medium of the Year by Campaign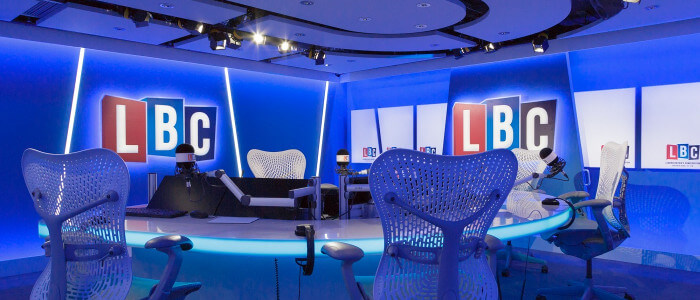 Global, Britain's biggest commercial radio operator, has been named Campaign's Medium of the Year for 2017.
Campaign said that Global made good on its ambition to become a fully-fledged media company. It also highlighted that Global has what it takes to provide what marketers want in 2017, offering a brand-safe option in the year that saw digital-media supply chains being openly questioned, YouTube suffering a brand-safety crisis, and Facebook  dogged by questions about measurement and Russian election interference.
The owner of Capital, Classic, Heart and LBC already offered broadcast reach in a brand-safe environment and increased its audience across broadcast, online and social to a new high of 31 million, including 25.2m on FM radio, thanks in part to the launch of Global Player, which boosted on-demand listening.
Its ambitious expansion plans also impressed the advertising magazine. The launch of the Global Academy in Hayes, Middlesex, 2017 and the group's acquisition of festivals were noted as was its fast-growing programmatic audio platform, DAX.
With Global Group advertisers up by 15% and revenues 11% higher it is no surprise that Global' s Chief Commercial Officer, Mike Gordon, has also made the coveted top ten list of commercial chiefs of 2017. Campaign points to Gordon's cheerful and direct manner as well as his role overseeing digital expansion and a robust radio business as some of the reasons he was put right up the list at number two.
Global's triumph is the jewel in the crown of an outstanding year for radio more broadly. Total radio revenue grew 11.1% year on year in Q2 2017, and was 5.2% higher in the first half of 2017 than the first half of 2016. With its revenue growth outperforming the total market in both cases, radio has built on its success across 2016 to grow share of spend further.
Other recipients of Campaign's annual accolades include Adam & Eve/DDB, which took Advertising Agency of the Year and The7stars, declared Media Agency of the Year. For more information, visit: https://www.campaignlive.co.uk/annual/annual2017