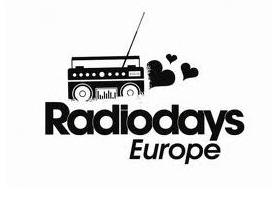 On 15th and 16th March 2012 Barcelona hosted a conference of 800 delegates from 45 countries under the banner of Radiodays Europe, billed as the European meeting point for radio.

RadioCentre was able to attend courtesy of the Association of European Radio, and picked out five key themes that were the hot topics from the conference.

1. 'Fish where the fish are' – Radio broadcasters have woken up to the reality that in future their content will have to be available wherever the potential listeners are engaging with media. This means 'mobile' in the broadest sense and anything with an IP-connected screen. For many young consumers their interaction with media is principally with Facebook, Twitter and social media. The challenge for radio is to be present and embedded in as many of these spaces as possible to reach the next generation of audiences.

2. Power to the listener – Radio listeners have always valued their relationship with their favourite station or presenter, but new technology and social media takes this to a totally new level. Social media makes the interaction during and around a programme immediate and simple, and is common practice. Some stations have taken this to a new level and now use 'crowdsourcing' techniques to enable listeners to drive the playlist and content of a station (e.g. Listener Driven Radio in the US), or enabling listeners to programme and curate their own audio (e.g. DIY Radio in Switzerland).

3. Broadcast and online can work together – Debates on distribution have been largely overtaken. Radio's future is hybrid and will use a broadcast backbone, backed-up by an online layer. Building broadcast receivers into mobile phones, car entertainment systems and IP-connected devices will help optimise distribution and interaction in a multi-platform future. Greater functionality and back-channels will enhance the listener experience, presenting commercial opportunities (with tagging, click-to-buy or gambling) and deeper interaction (with visualisation, voting and listener feedback). This technology is already here with examples like Radio DNS.

4. Collaborate on technology, compete on content – Radio is too small to develop a range of different bespoke technologies for each broadcaster. Consequently public and commercial broadcasters are increasingly looking to collaborate on technology and platforms. Examples include Radioplayer in the UK, the development of digital radio (DAB+) in Norway, and Sweden's public radio broadcaster, which is making its content available to other media in order to improve its reach.

5. Brands without boundaries – However radio is delivered and consumed, much of it will remain live and local, building on the close connection it has with its listeners. But consumers are also increasingly accustomed to brands that are national, or even international. This could mean listeners accessing and sharing a broadcasters' online content globally (notwithstanding music rights issues). Alternatively it is possible to envisage more global media brands with radio at their core (such as NRJ from France, now operating in 15 countries, and possibly an influence for certain UK brands).