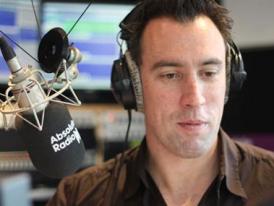 Keane will mark the release of their widely-anticipated album with an interactive Q&A in front of a live studio audience hosted by Absolute Radio Breakfast Show host Christian O'Connell.
The band will take questions from fans on Thursday 3rd of May just days ahead the release of their latest 'Strangeland'.
There will be chances to win tickets to the exclusive event on the Christian O'Connell Breakfast Show and online at absoluteradio.co.uk, however anyone not lucky enough to be there can submit questions for the band through the station's Facebook and Twitter accounts.
This event is the latest in a series of exclusive Q&A's which have seen the likes of Coldplay and Elbow visit the Absolute Radio's Golden Square studios to speak to fans.
'Strangeland' is Keane's fourth studio album; they have sold over 10 million albums worldwide and begin their sold-out UK tour on Wednesday 23rd of May.
Christian O'Connell will broadcast highlights from the Q&A on his Absolute Radio Breakfast Show on Friday 4th of May.
The Q &A will also be broadcast in full on Absolute Radio at 11pm on Sunday 13th May.
It will also be broadcast on Absolute 00s, playing the best of the noughties at 7pm on Thursday 3rd of May and at 10pm on Sunday 13th of May and will be available to watch in full on www.absoluteradio.co.uk.