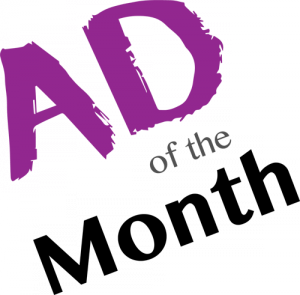 Since 1973 in the UK (and earlier across the world), brands and agencies have been creating great radio adverts.
Great radio advertising comes in many different shapes and sizes – from 30s spot ads and branded content, through to whole radio stations and soundscapes. Great ads can be funny, emotional, thought-provoking or quirky, but what all great radio ads have in common is that they capture the listeners' imagination and inspire a connection between audience and brand.
Each month, we will celebrate our favourite radio ads; from decades ago to present day, and from New Zealand to the UK, these are ads that we love.
If you want to know more about great radio creative, we offer Creative Training, Tips for Briefing Creative and run the Aerial Awards, celebrating the best UK radio ads each month.
Current Ad of the Month
December 2016
Cadbury's 'Boost'
Vic Reeves and Bob Mortimer were the faces and voices of Cadbury's Boost in the mid-nineties. They featured in an integrated campaign across TV and radio advertising to build awareness for the brand. The 'radio phone-in' construct is a well-trodden path for radio ads, but in this campaign, the surreal scripts and off-the-wall delivery work brilliantly. The little details written into the script, (63 troublesome moles exactly) reward repeat listening. The branding is clear and the irrational but rhythmic description of the bar ('slightly rippled with a flat underside') are distinctive and surreal, pre-empting the tone of the more recent 'Gorilla', 'Eyebrows' and 'Trucks' TV ads to come. This campaign succeeds in entertaining rather than explicitly selling, using relevant entertainment talent from popular culture, something that we see less of today as radio fulfils a more functional role on the media plan. It would be great to see a return to radio advertisers making more of the great writing, acting and production talent we have at our disposal in the UK.
Previous Ads of the Month
It has to be Heinz
We are big fans of Heinz' radio advertising here.  For years, AMV BBDO have assembled a stellar cast of celebrities to describe their favourite brand from the Heinz portfolio. With David Tennant in the studio with his dulcet Scottish tones, this simple but evocative script is deliciously delivered. The uncomplicated, consistent and well-crafted radio writing and production proves that you really can make food delicious without the pictures.
Dove - Autotune
August 2016
I have heard this ad countless times and the more I listen to it the more I like it. I love how such a visual brand has thought outside the box and used the medium in such a clever way. I also love the possitive feel good message it invokes.
Diet Tango - 'Fish & Chips'
July 2016
My Dad was a Welshman, so Rob Brydon doing a Richard Burton impersonation is always going to be a winner to my ears. Lots of brands say you can't do pictures on the radio but the writing here is very visual and very funny. The denouement when you realise who for the ad is for is completely on-brand with the slapstick humour that made Tango famous. Hell, even the Ts&Cs are mined for creativity.